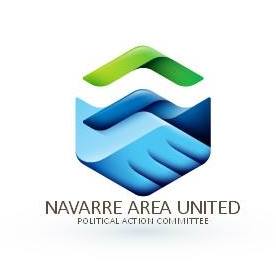 Navarre Area United during its January 12 business meeting approved changes in leadership for the group, which aims to incorporate Navarre.
Jonathan Cole, who has served as NAU director since December 2018, voluntarily resigned as chairman and a member of the board of directors to pursue commercial ventures which will not allow time to carry out the needs of the committee.
Cole and the NAU team since last year have been working with the UWF Haas Center to develop an incorporation feasibility study and proposed future city charter. He's also been collaborating with local and state leaders to ensure the incorporation effort is pursued in a manner which doesn't create unnecessary discord in the community.
"Jonathan will continue to assist and support the effort, and we appreciate his hard work and all that has be accomplished to this point," said Navarre resident Jeremy Dykes of Navarre, who was elected to the board of directors and appointed Chairman of Navarre Area United.
Dykes grew up in the Florida Panhandle, spending his childhood in Panama City before moving to Southwest Georgia, where he settled down and started a family. During his time in Georgia he gained experience in community building through event planning and organization for non-profit groups. He and his wife relocated their family to Navarre three and a half years ago. They have children attending Navarre High, Holley-Navarre Middle and Holley-Navarre Primary. He enjoys photography, volunteering with the Navarre Beach Sea Turtle Conservation Center's Trash Bash and watching his kids play sports at Navarre Youth Sports Association games.
"I feel blessed to be able to share what it is like growing up on the Emerald Coast with my family, and I hope to make this a better community they can enjoy for a long time to come," Dykes said.
At the January 12 meeting, Martin Dekom voluntarily resigned his position as Treasurer of Navarre Area United to pursue commercial ventures which will not allow time to carry out the duties of Treasurer. He will remain on the board and continue in his support of the group's effort.
Tony Dickson was elected to the board of directors and appointed Treasurer. Dickson is a retired U.S. Army Infantry Veteran of 22 years. He and his family recently relocated from Huntsvilla, Alabama where he worked for Aegis Technologies in simulation and modeling. He is currently working at Hulbert Field with the Air Force Special Operations Command (AFSOC).
"We are excited to continue in our efforts as proponents of the municipal incorporation of Navarre through education and advocacy," said Dykes. "Our feasibility Study and Sample City Charter are under way, and we look forward to sharing the results with the community soon."