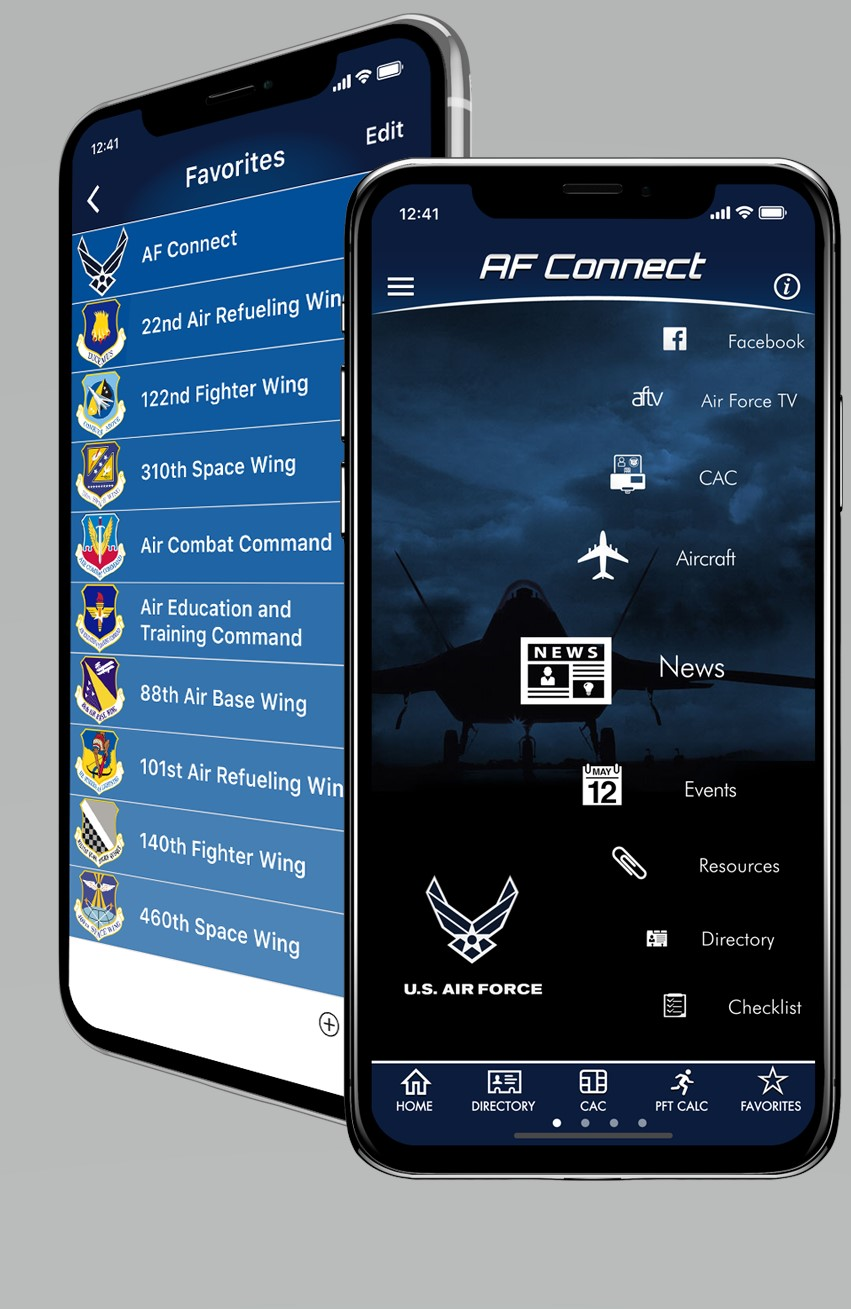 Team Eglin Airmen have a new, mobile-friendly way to find important base and career information.
Eglin personnel can now access the Eglin AFB Sub App within the USAF Connect mobile app. Simply install USAF Connect from the Apple App Store or Google Play, select Eglin Air Force Base when prompted to add Favorites and swipe left from the USAF Connect home screen. Airmen can Favorite up to 10 organizations.
This full-featured app improves workforce engagement and efficiency by providing an array of robust features that enhance access to the information Airmen need to manage their Air Force life and career. Top features include:
* Base Directory
* PFT Calculator
* Push Notifications
*Base Events
*Base Weather/Maps
*Areas of Interest
*Imagery/Social Media
Airmen are encouraged to download USAF Connect and add the unit Sub App to their Favorites. Additionally, when prompted, Airmen should allow the app access to the requested permissions; the app cannot be used to track your location and it collects no personal data.
"The USAF Connect app provides Airmen with quick access to the information they need, whether it's local base information or information from the Air Force," said Brig. Gen. Evan Dertien. "I hope all of our Team Eglin members will install this app on their personal devices."
Dertien added there is also an ability to use a Push Notifications to provide base personnel critical info on base status, road closures or significant weather events.
Download USAF Connect:
* USAF Connect – Apple App Store
USAF Connect is an Air Force-wide mobile app designed to enable, engage and empower Airmen by centralizing and increasing access to the information they need for their careers. In addition to providing headquarters-level information, local units can maintain Sub Apps, accessible through the USAF Connect Favorites Portal.