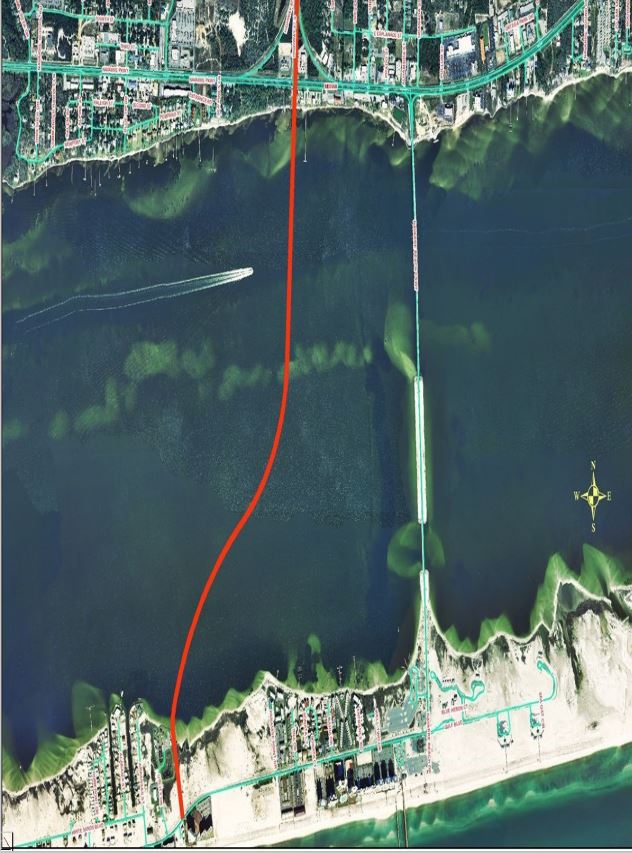 Santa Rosa County Commissioners on Thursday discussed how to pay for replacing the aging Navarre Beach Bridge, including tolls.
District 1 Commissioner Sam Parker said the board has been talking about it for years, noting that traffic problems on the beach have become a problem.
"It's going to be anywhere from $80-100 million," said District 4 Commissioner Dave Piech. "This is probably gonna be an 8-10 years project before we get rolling on this, unless things change drastically in the future."
Santa Rosa County District 3 Commissioner James Calkins says there should be no tolls on the future new Navarre Beach Bridge.
District 2 Commissioner Bob Cole said the toll was removed from the existing bridge after it was paid off and said tolls might be needed to fund a new span. He went on to say there should be a pass for Navarre Beach leaseholders and that citizens of Santa Rosa County should also be able to purchase a pass.
"A reasonable toll, I don't think we'd have a push back on that (from visitors)," Cole said. He recommends looking at Figg Engineering Group. "Their motto is bridge as artwork…quite frankly the McDonald's arch over Three Mile Bridge doesn't impress me a bit."
Calkins said he would support a "locals only" lane which would allow Santa Rosa County residents and Navarre Beach leaseholders to bypass tolls.