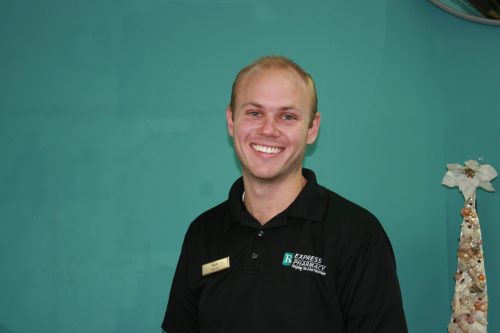 Columnist Nick McMellon, Pharm.D., Rx Express Pharmacy of Navarre
Starting in July, patients and medical providers in Florida will see new opioid laws. This has raised many questions and concerns.
Many patients who suffer from chronic pain are concerned about continuing to receive treatment.
These new laws limit most opioid prescriptions for acute pain to a three-day supply.
If a physician sees necessary, and documents appropriately, they can extend opioid therapy to a seven-day supply, in some cases.
Remember, acute pain is not chronic pain. Acute pain is the pain we experience from injuries such as breaks and other accidents.
One additional item that will affect almost all patients is that prescribers and pharmacists are required to access the Prescription Drug Monitoring Program before prescribing and filling or refilling all prescriptions for controlled substances.
Patients might see longer wait times when picking up medications, since pharmacies are now required to perform this check every time they dispense a controlled medication.
Many patients are looking for alternative pain management options to reduce the need for opioid medications. Topical pain creams are an excellent addition to therapy for most patients. These creams can be applied to the site of pain and reduce the transmission of pain signals and inflammation. They can also be applied to specific points on the body where the pain signal crosses in order to reduce or prevent the pain signal from reaching the brain.
Lastly, the Florida Department of Health has launched an informational webpage that answers common questions and provides information about the new controlled substance bill. This website can be accessed at flhealthsoure.gov/FloridaTakeControl.
If you are concerned about the new opioid laws and how they will affect you, be sure to discuss it with your health care provider or pharmacist.