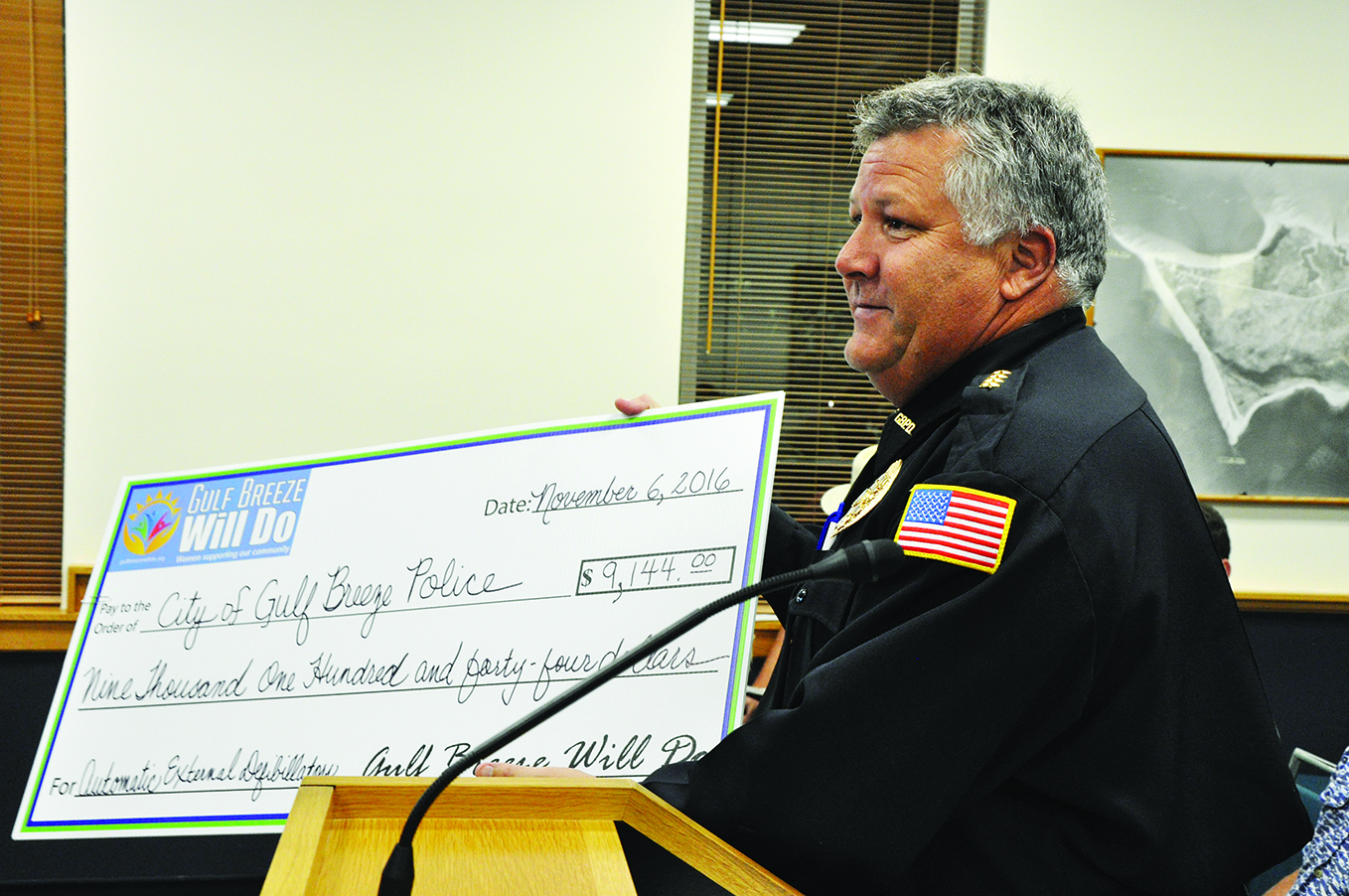 Although last Friday was officially his first day on the job, newly appointed Gulf Breeze Police Chief, Rick Hawthorne, has already been making leaps and bounds at the department.
After being sworn in by Mayor Matt Dannheisser at Monday's Gulf Breeze City Council meeting, Hawthorne announced he and his predecessor helped secure the GBPD $9,144 for new Automated External Defibrillators through the Gulf Breeze Will Do grant program last Sunday.
"Randle had submitted for a grant with a wonderful organization…the Will Do organization. He had put in for a grant for the AEDs. The AEDs we had in our vehicles had basically lived their life expectancy and we were out," Hawthorne said. "(Sunday), I went over and did a small presentation, and got the information out, and we were fortunate enough to be one of the four recipients of the grant."
Also on Monday, the City approved purchasing two Ford Explorer SUVs for the police department.