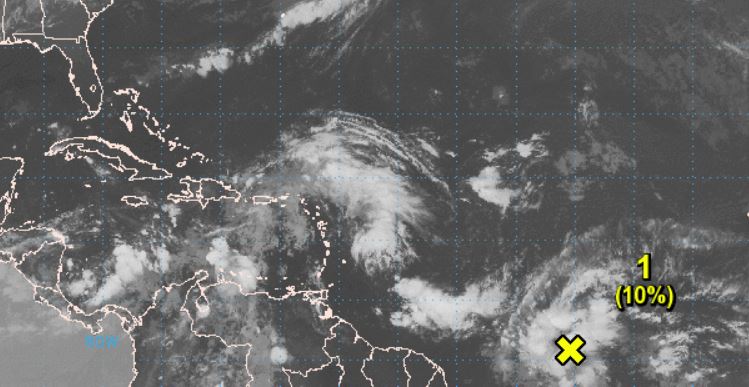 The National Weather Service in this morning's tropical weather update stated a tropical low is expected to move westward over the next few days before conditions become unfavorable for further development.
"A broad, low-latitude tropical wave located more than 800 miles east of French Guiana is producing a large area of cloudiness and disorganized thunderstorms," stated NHC Forecaster Stacy Stewart. "Some slight development of this system is possible over the next couple of days before upper-level winds become unfavorable around mid-week, prior to the disturbance reaching the northeastern coast of South America."
Per NHC, the wave is expected to move westward at about 15 mph during the next few days.
Chances of development at this time are low:
Formation chance through 48 hours…low…10 percent.
Formation chance through 5 days…low…10 percent.