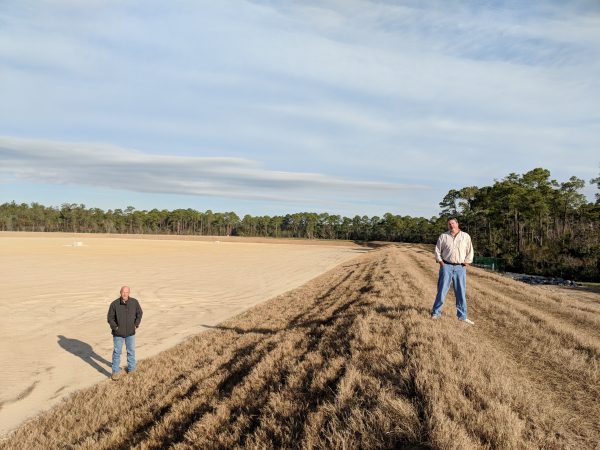 A new $1 million wastewater treatment facility went online in October 2017 at a roughly 38-acre parcel located just north of U.S. 98 west of Williams Creek Drive.
The new facility increased Holley-Navarre Water System's discharge capacity by an additional 500,000 gallons per day, although the facility is currently only discharging up to 250,000 gallons at the site.
Although HNWS officials stressed an immediate need to avoid a Florida Department of Environmental Protection moratorium for exceeding permitted discharge levels, nearby residents initially opposed the project, citing concerns over flooding.
Additionally, HNWS recently constructed a new lift station on the north side of U.S. 98 just west of Panhandle Trail.
HNWS Operations Manager Clinton Wells reports the utility is waiting on permission from the Florida Department of Transportation to proceed with removing equipment from the former lift station, which is located on the northeast side of the intersection of Panhandle Trail and U.S. 98.