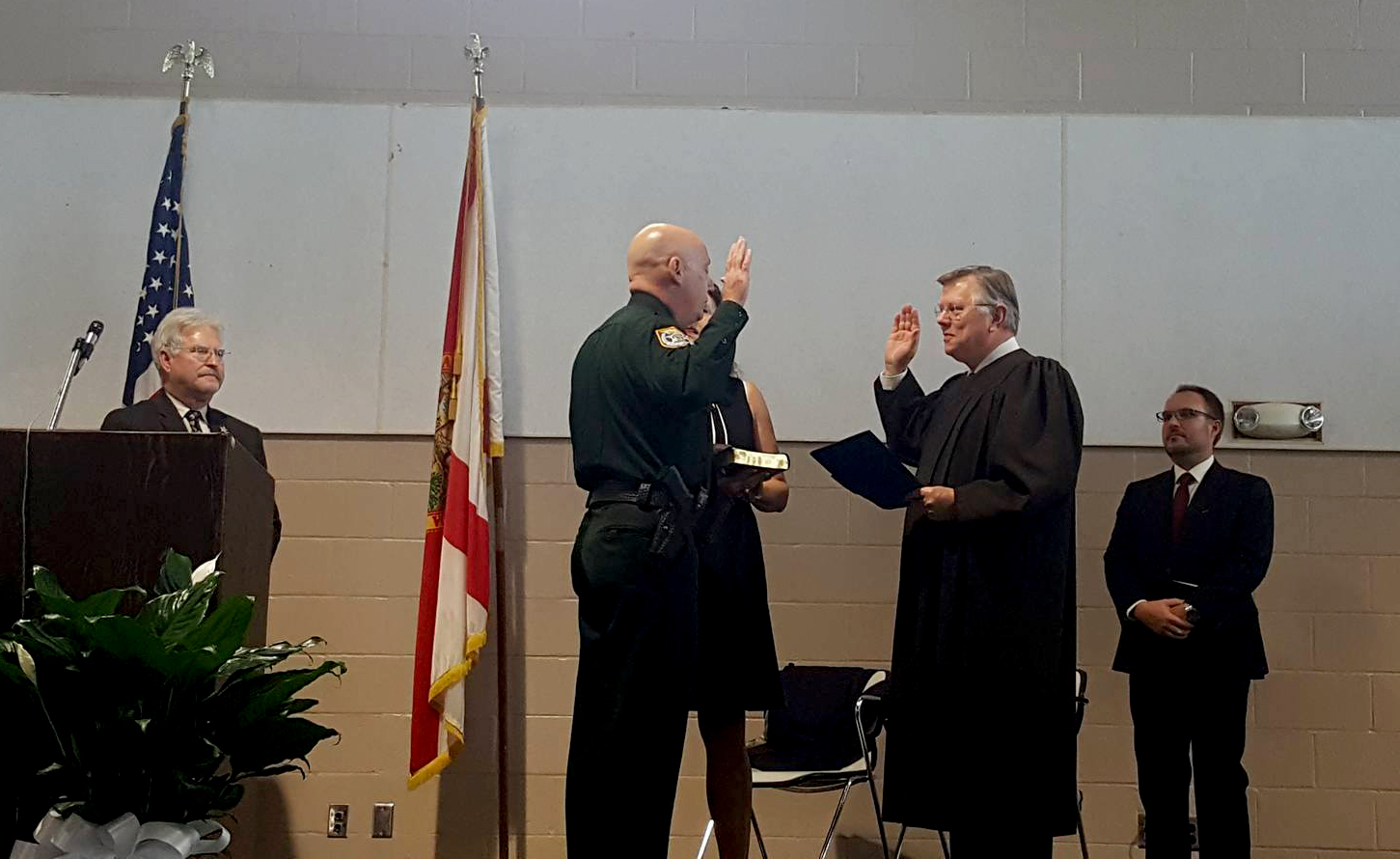 Major political shifts took place in 2016 at not only the national level with Republican Presidential Nominee Donald J. Trump's surprise victory, but also at the local and state levels.
After U.S. Congressman Jeff Miller announced his plan not to seek re-election, former Florida Senator Greg Evers left his office to face off against Florida Representative Matt Gaetz, who ultimately won Miller's seat.
In the election to replace Evers' in the State Senate, former Florida House District 3 Representative Doug Broxson defeated former Florida House District 2 Representative Mike Hill.
Frank White of Pensacola was elected to replace Hill, and former Santa Rosa County District 1 Commissioner Jayer Williamson of Pace was elected to Broxson's former seat.
Sam Parker of Pace was elected to replace Williamson, who resigned the county commission seat early to seek the state post.
But it's not all new leaders at the county level.
Some incumbents were reseated: District 3 County Commissioner Don Salter, District 5 Commissioner Lane Lynchard, Tax Collector Stan Nichols, Clerk of Court Don Spencer and Supervisor of Elections Tappie Villane.
The biggest change at the local level is the retirement of former Sheriff Wendell Hall, who was in office four terms.
Hall's former Chief Deputy Bob Johnson of Navarre handily won the county's top cop spot, edging out Escambia deputy Robbie Way and former Florida Highway Patrol officer Chris Roper.
Looking forward, Johnson has big plans for the agency.
"The biggest thing right now is to get pay raises for the employees. That will also increase the pay of the deputies across the board and allow us to attract some qualified applicants," he said.
Johnson will be sworn in as Sheriff this morning at the Santa Rosa County Auditorium in Milton.
Santa Rosa County voters in November approved a local option sales tax, which Johnson hopes can be leveraged, perhaps to purchase new police cruisers, so there can be room in his budget for the salary increases.
Johnson's other plans include putting resource officers in all public middle schools and bringing back the DARE program. "As a former DARE instructor and middle school resource officer, I can attest to the impact the program has on students," he said.
Johnson also wants to focus on keeping the county's crime rate one of the lowest in the State of Florida.
"I want to continue to provide the citizens of Santa Rosa County with the same professional law enforcement services they have grown accustomed to over the past several years," he said.