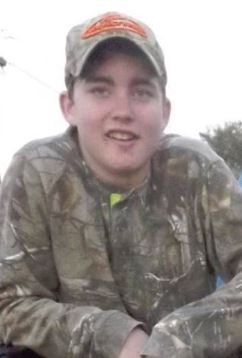 Santa Rosa County Sheriff's Office announced today that there have been no arrests in connection with a stabbing incident which took place Dec. 9, leaving 18-year-old Daniel "Jeb" Bubanas of Navarre dead and sending a second Navarre male to the hospital.
The second victim, whose name has not been disclosed, was released from the hospital yesterday after undergoing surgery Sunday, following stab wounds to his chest cavity, upper leg and forehead.
Sgt. Rich Aloy with the Santa Rosa County Sheriff's Office said this afternoon that the department is still interviewing individuals, and that one person who was involved in the stabbing has been identified.
"We have identified the person responsible for the deadly stabbing. We are also in the process of reviewing videos and other evidence of the incident," Aloy said. "The focus of the investigation has shifted from identification of suspects to the circumstances surrounding the use of force. At the conclusion of the investigation, the State Attorney's office will review all of our findings to determine culpability."
The incident occurred in a wooded area near River Birch Road off Bergren Road just west of Navarre late Friday night. Cops responded to the scene around 10:45 p.m. after reports of a stabbing that took place during a "large gathering" of people.
Aloy said they are looking for anyone with information to call the sheriff's office. He said anyone with information on the stabbing can call and give a statement and remain anonymous.
"We know there were many individuals at this incident and we are looking for anyone who may have captured videos of that evening. Anyone with information is asked to contact our Major Crimes Unit at 983-1230," Aloy said. "Anyone who wishes to remain anonymous can contact the Santa Rosa County Crime Stoppers at SRCCS.COM and submit pictures or videos directly through the website."
Services for Bubanas will take place at 2 p.m. Friday, December 23 at Navarre First Assembly of God, located at 9594 Navarre Pkwy. He leaves behind a fiancée and two-month-old son, Grayson. The family is accepting donations toward funeral services and a trust fund for Grayson. According to the Go Fund Me web page, so far around $13,000 has been raised.
If you would like to make a contribution visit https://www.gofundme.com/34fchfk