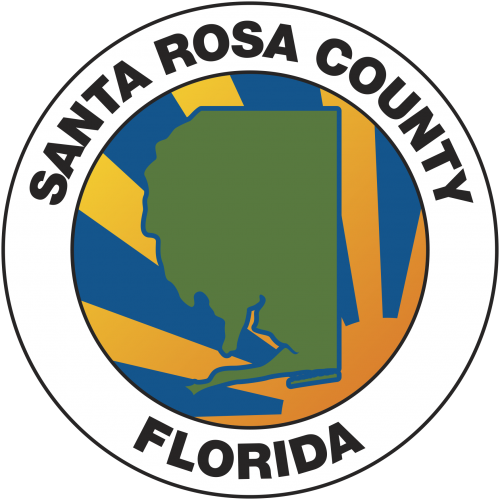 Santa Rosa County Commissioners earlier this year approved $225,000 for an October 8 special election, seeking to double the county's local option sales tax from one-half cent to one cent. No early voting for the election will take place, but vote-by-mail ballots will be available.
The county's existing one-half cent LOST was approved by voters in 2016 to start January 1, 2017 and last for 5 years.
If approved, the proposed LOST increase would replace the existing tax and take effect January 1, 2020 for 10 years.
The list of projects eyed for funding through the proposed tax increase, which would generate about $16.5 million per year over the next decade, includes transportation, public safety and quality of life projects (the complete list of proposed projects and their estimated costs can be viewed at the bottom of this story).
Additionally, on the special election ballot, voters on Navarre Beach will be asked to consider a non-binding referendum aimed to support non-ad valorem assessments to fund a special fire district, and City of Gulf Breeze voters will be asked to decide on two proposed amendments to the city's charter.
The verbiage for all four ballot measures will read as follows:
SALES TAX FOR INFRASTRUCTURE
"Shall a one cent sales tax be levied to fund law enforcement/fire and public safety facilities and equipment, transportation and drainage improvements, infrastructure projects/public facilities, recreation/natural resources and capital equipment? If the one cent tax is approved the existing one half cent tax will terminate on December 31, 2019, and the one cent tax will be levied for a period of ten (10) years beginning January 1, 2020."
____ FOR THE ONE CENT SALES TAX
____ AGAINST THE ONE CENT SALES TAX
ESTABLISHMENT OF NAVARRE BEACH SPECIAL FIRE DISTRICT
Shall an independent special district be created for the purpose of providing quality fire, rescue and emergency medical services for the residents and leaseholders of the Navarre Beach Community with the authority to levy assessments, fees, charges and funding via an initial annual Non-Ad Valorem Assessment not to exceed five hundred dollars ($500.00) for residential properties, sixty-three dollars ($63.00) for vacant land and forty-one cents ($0.41) per square foot for commercial properties? Future non-ad valorem assessments in excess of the initial assessment may be increased by an amount not to exceed the average annual growth rate in Florida personal income over the previous five (5) years without a referendum, pursuant to 191.009 Florida Statutes.
____ Yes
____ No
[PROPOSED AMENDMENTS TO CITY OF GULF BREEZE CHARTER]
Method of Contracting and Purchasing To Be Established By Ordinance
This amendment would delete the provisions in Section 3(r) of the City Charter relating to details on contracting and incurring obligations so that those provisions can be provided for by ordinance or adopted policies and procedures. Should the provisions in Section 3(r) of the City Charter relating to details on contracting and incurring obligations be deleted from the City's Charter?
____ Yes
____ No
Elections To Be Conducted By Santa Rosa County Supervisor of Elections
This amendment would amend Section 9 of the City Charter to state the current practice that the Santa Rosa County Supervisor of Elections conducts elections for the City pursuant to an interlocal agreement. The amendment would also delete provisions on elections that have been superseded by an interlocal agreement. Should Section 9 of the Charter be amended to state current practice on elections and delete provisions superseded by interlocal agreement?
____ Yes
____ No
VOTING INFORMATION
Voter registration for the October 8 special election will close at 5 p.m., Monday, September 5. Hours of operation for Supervisor of Elections offices appear below.
Vote-by-mail ballots
To vote by mail, visit votesantarosa.com or contact the Supervisor of Elections office by phone (850) 983-1900, email villane@santarosa.fl.gov, fax (850) 983-1829 or in person.
Saturday, September 28 at 5 p.m. is the deadline to request a vote-by-mail ballot for the October 8 special election.
Vote-by-mail ballots for the special elections may be dropped off at the Supervisor's Office, starting September 4.
Hours for the Supervisor of Elections Office locations are:
MAIN OFFICE, LOCATED AT 6495 CAROLINE STREET, MILTON: 8 a.m. – 4:30 p.m., Monday – Friday. Hours will be extended until 5 p.m., Monday, September 9; until 5:30 p.m., from September 30 through October 4; and 7 a.m. – 7 p.m., October 8 election day. Additionally, weekend hours will be 8 a.m. – 4 p.m., September 28 & 29 and 8 a.m. – 4:30 p.m., October 5.
SOUTH SANTA ROSA ANNEX AT 5841 GULF BREEZE PARKWAY: 8 a.m. – 4 :30 p.m., Monday through Friday. Hours will be extended until 5 p.m., Monday, September 9, and 7 a.m. – 5 p.m. on October 8 election day.
Anyone with questions or comments about voting should call the Elections Office at (850) 983-1900.
—————————————————————————————————————————
Per Santa Rosa County, this following list represents the commission's "highest priority" projects IF the sales tax is approved. Of the projected $165 million which could be generated through the tax increase, the following list totals $138.1 million, which would leave about $26.9 million available for other projects.
"The County will continue the established open and transparent appropriation and expenditure of Local Option Sales Tax funds. All expenditures — those identified in the priority list and those not specified to a project — will be reviewed by the Citizen Committee on a quarterly basis and approved by the Board in accordance with the identified allocations for transportation and drainage (50%), public safety (30%), and quality of life (20%)," stated Santa Rosa County Administrator Dan Schebler.
DISTRICT 1 (Pace area) – $45.2 million
$34.5 million for Woodbine Road Widening, including design, land acquisition and construction of four lanes from U.S. 90 to Five Points;
$3.7 million Metron Estates drainage project, including retro-fiting drainage system to "positively impact" 32 properties;
$7 million YMCA at Benny Russell Park.
DISTRICT 2 (Milton area) – $50,000
$50,000 for Yellow River Boat Ramp, which was closed during the bridge construction.
DISTRICT 3 (North Santa Rosa area) – $3 million
$1 million for Pine Blossom Drainage- replacement of underground pipes that have failed over the years;
$500,000 for Fidelis Park Community Center – renovation of existing historical school and surrounding park;
$1.5 million for recreational improvements, including football fields, tennis courts and restrooms, adjacent to Chumuckla Horse Park.
DISTRICT 4 (Navarre area) – $9.5 million
$1.3 million for a roundabout at Gulf Blvd – design and construction of a roundabout at the intersection at Gulf Blvd and Navarre Beach Causeway;
$1.2 million for White Sands Blvd Multiuse Path;
$7 million for Tom King Bayou Drainage Project – 7,000 linear feet of channel restoration with associated drainage piping systems. **Design for this project is already funded with the existing one-half cent sales tax.
DISTRICT 5 (Gulf Breeze area) – $9.4 million
$2.2 million for Bergren Road improvements which may include widening and pedestrian paths;
$2 million to build soccer fields on 15 acres adjacent to the Pensacola State College's South Santa Rosa campus;
$5 million for Freedom Athletic Center in Gulf Breeze.
NON-SPECIFIC ALLOCATIONS – $70.5 million
$11.5 million for resurfacing roads and paving of dirt roads throughout the county;
$4 million for turning lanes to enhance public safety;
$32.5 million for 45 new patrol vehicles and other expenses for the Sheriff's Office ($3.25 million annually);
$9.5 million for 12 fire engines for the county's unincorporated fire districts and other fire department expenses;
$11 million for design and construction of a new, consolidated emergency dispatch facility;
$2 million for construction of bike lanes and pedestrian paths.