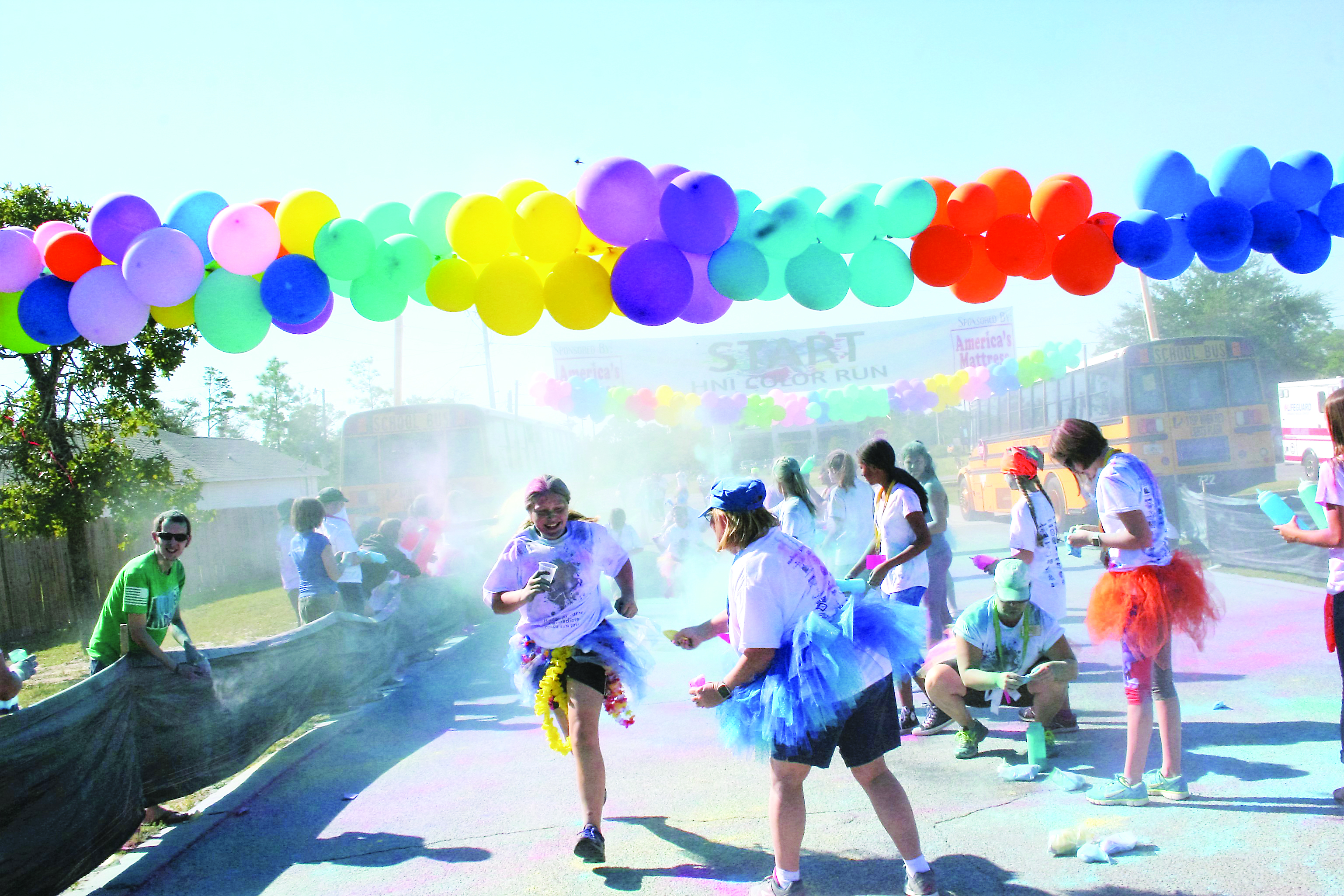 Holley Navarre Intermediate School's Parent Teacher Organization (PTO) hosted their inaugural Color Run 5K last Saturday under clear skies behind the intermediate school in Navarre.
The run was put on to help raise money for the PTO, who turns around and gives it right back into the school in numerous capacities.
Nine-hundred participants helped raise over $30,000 for the PTO at the inaugural event. The money will go to help fund a new playground for the Hawks and help fund new computers for the school so HNIS can have a 2:1 ratio per computer. Currently they have a 5:1 ratio.