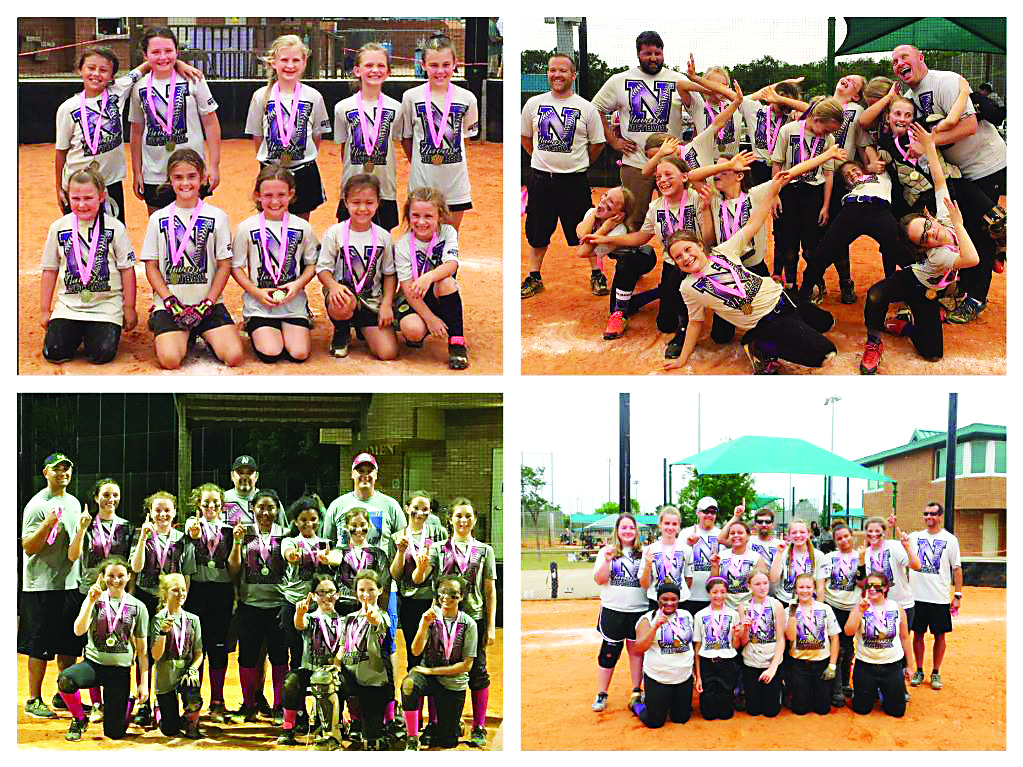 The Navarre Youth Sports Association Girls Youth Softball program has been hard at work over the last 18 months. A typical year for the program is a Spring softball session that begins in January with a draft and practices which leads to a 10-15 game season. The players have asked for more time on the diamond and a few eager coaches were happy to oblige these players. After last year's Spring season, the Park held the "Dog Days of Summer" Clinic. This clinic has guest coaches that included players from Florida State University and coaches from neighboring parks. The players continued on after this clinic to participate in summer workouts. This led into starting a Fall Season that the park had not operated and introduced us to new teams from the Pensacola area. During that season an 8U team and a 16U team headed to West Mobile "Going Pink" tournament and exposed our players to Recreational Tournament softball. The 16U team took home 1st place in their division.
Soon after the Fall season, workouts began to ready the players for the upcoming Spring season. Spring brought rain and flowers as these players started to see the rewards from their hard work. This spring, the park participated in 2 alliances and increased the schedule to over 20 games and 3 tournaments. In the first tournament at mid-season the 8U team placed 3rd in their division. In the next alliance mid-season tournament each age group (8U, 10U, 12U, and 16U) took 1st place. This has never happened in NYSA softball history. Spring All-star's were selected throughout the park and the 8U and 10U teams took home 2nd place.
Usually this is where the Spring season ends and summer vacations and much needed rest become the order of the day. Past connections with the West Mobile program has enabled the park to participate in their end of year All-Star tournament series. The 10U team and the 16U team competed in multiple tournaments in this series earning a World Series berth. Both team traveled to Gulfport Miss. to participate in the World Series. It was a once in a lifetime experience to see the players participate in pin trading and compete in individual skills competitions. The 10U team played in two close games but was knocked out early in the day. The 16U team finished 3rd in their division.
Several gifted players are starting to make waves in the program, along with dedicated coaches.  Fall ball is in sign-ups currently (www.nysasports.com)  to fill the teams to compete not just in regular season games, but to possibly compete in 3 upcoming tournaments this fall.