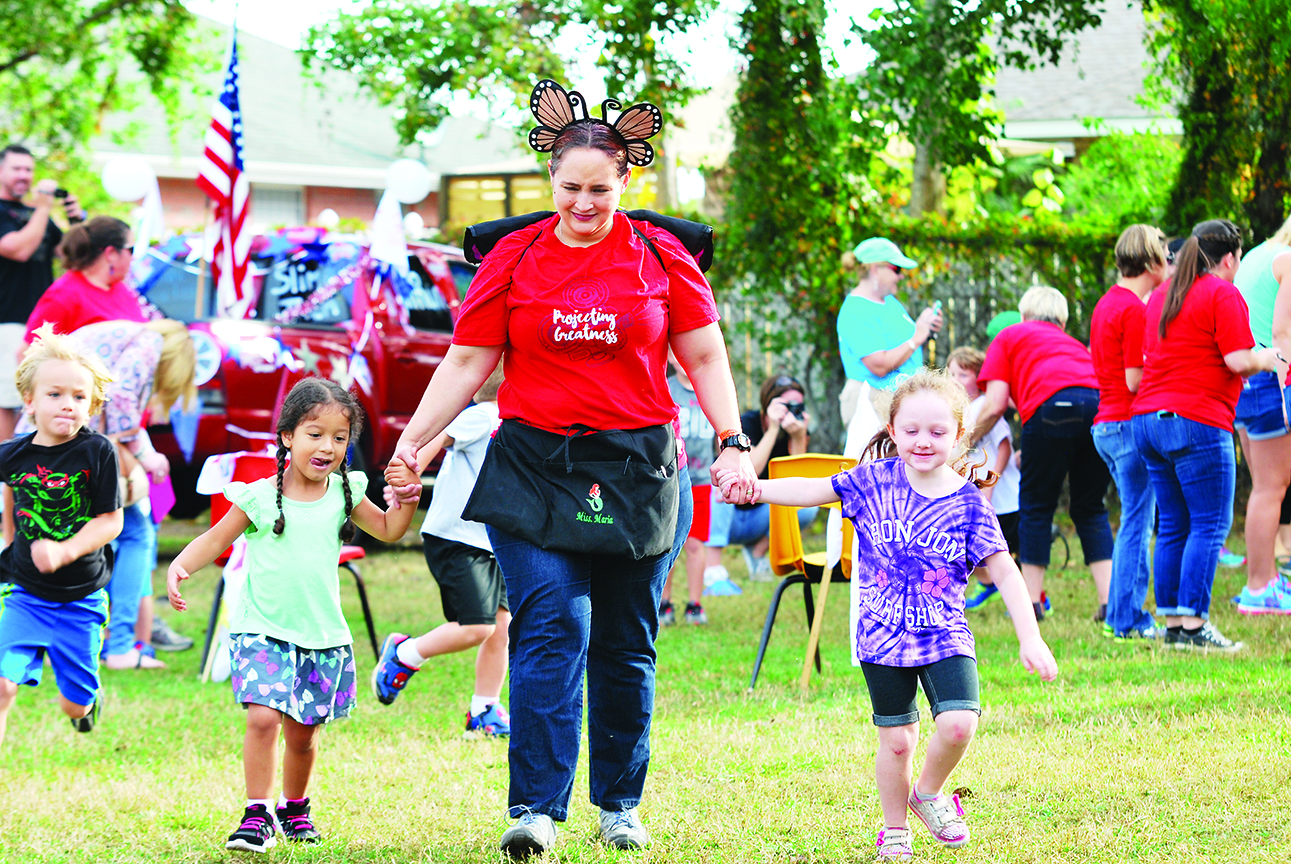 Oriole Beach Elementary School students helped raise over $50,000 for their school through their annual Boosterthon Fun Run last Friday, which encouraged children to run 35 laps on a track behind their school. Each lap the children ran sealed a dollar amount for their school, depending on how much money the child was able to pledge through donations given to them.
The money raised at the annual event will go to the school's Science Technology Engineering and Mathematics (STEAM) program.
Gulf Breeze High School varsity cheerleaders came out to the event to help cheer children on as they raced, walked and even skipped around the track.