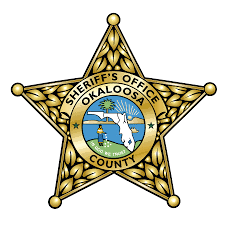 The Okaloosa County Sheriff's Office is investigating an in-custody death of an inmate
at the jail in Crestview early this morning.
31-year old Nathaniel Harrison Edwards of 11 Hardie Lane had been arrested shortly
after midnight by the Fort Walton Beach Police Department on an outstanding warrant
of felony battery – domestic violence.
During a search at the jail, Edwards was caught trying to conceal a plastic bag
containing methamphetamine. He was subsequently charged by the Okaloosa County
Sheriff's Office with possession of a controlled substance and smuggling contraband
into a detention facility.
Jail officials report around 3:50 a.m. Edwards became combative and had to be
physically controlled by correctional staff.
Edwards became unresponsive and was taken to North Okaloosa Medical Center in
Crestview, where he was pronounced dead.
The investigation is ongoing and the results will be released at the appropriate time.