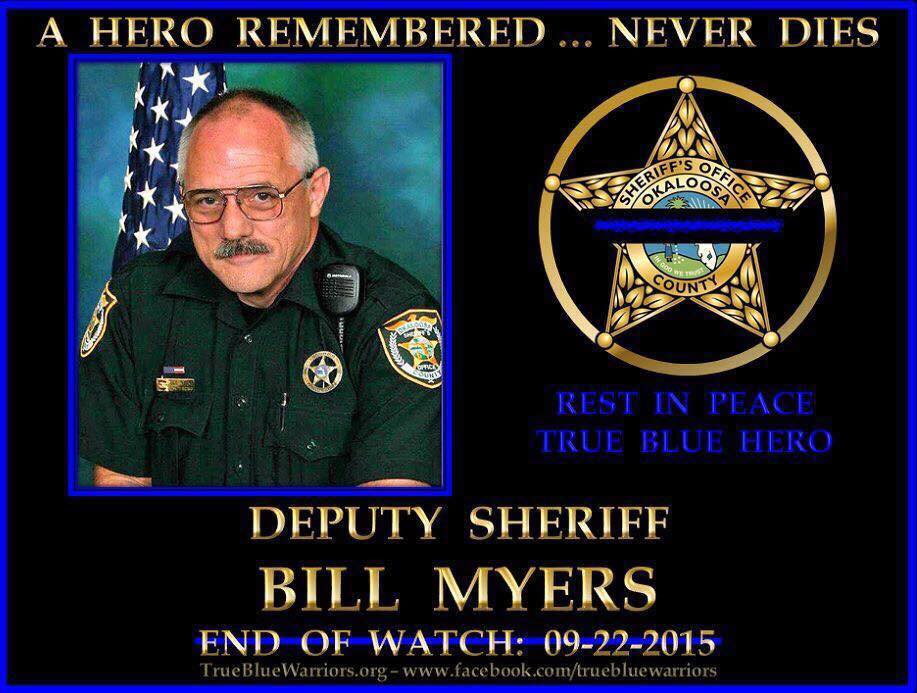 In response to multiple media requests, the Okaloosa County Sheriff's Office has released the audio file recording of the 9-1-1 call in connection to the fatal shooting of OCSO Dep. Bill Myer on September 22, 2015 in Shalimar.
The identity of the caller is protected under Florida Public Records law and has been redacted from the audio file.
Northwest Florida State College will be hosting a candlelight vigil honoring Myers' service and memory at 7 p.m. tonight at Building 510.