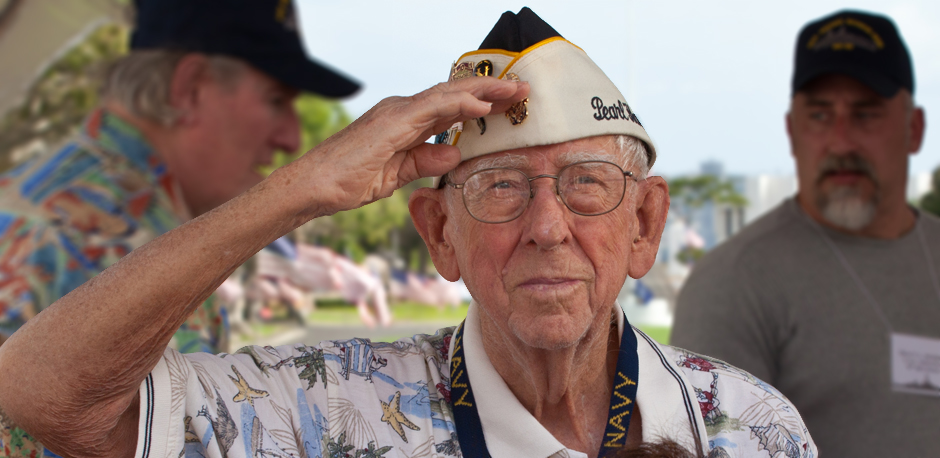 The area lost a beloved World War II hero last week who was credited with helping form the local Pearl Harbor survivor's chapter.
Former Navy Signalman striker Myron Jay Carraway, 94, passed away August 11.
Carraway, who had been a member of St. Sylvester Catholic Church in Navarre in recent years during his residency at The Beacon, survived the infamous Pearl Harbor attack on Dec. 7, 1941 while serving aboard the U.S.S. Hulbert.
Carraway was one of four members of the Pearl Harbor Survivors chapter that often met and shared stories of that horrific December day.
Carraway's passing leaves only 3 survivors left in the local chapter.
During the attack, Carraway jumped into action manning the aft 5 inch gun to fight off the Japanese. A gun aboard his ship was credited with shooting down a Japanese torpedo plane.
At dusk, as the U.S.S. Hulbert made its way out of the harbor, Carraway and others spotted a midget sub periscope between them and the wreck of the U.S.S. Arizona. His crew signaled the Navy Yard tower and returned to their dock while sub chasers went after the midget sub. Carraway later learned that the sub was destroyed under the U.S.S. Solace thanks to he and his crewmembers' sharp eyes.
Following the attacks, Carraway witnessed three planes being shot at as they returned from the U.S.S. Enterprise while attempting to land on Ford Island. One plane was shot down killing the pilot, one crash landed and one landed safely.
Carraway went on to serve in WWII and the Korean War, retiring from the U.S. Navy in 1961.
During his service in WWII, Carraway witnessed Aleutian people swimming toward his ship in the dark of night as the Japanese marched down the Aleutian Islands. Carraway and his ship mates rescued over 200 of those people swimming from the Japanese invasion and harbored them, taking them to safety.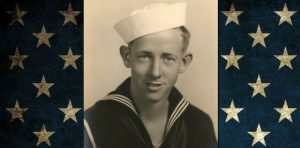 Carraway retired as a Chief Electronics Technician after 20 years of service in the U.S. Navy.
Even after he retired from the Navy, Carraway didn't stray away from remembering Pearl Harbor, an attack that claimed the life of 2,403 Americans and wounded 1,178 others.
"He was one of the instrumental individuals who started the local Pearl Harbor survivors group," said Navarre resident Jerry Foster, who described Carraway as a "spry guy."
"When I first got here he was coming to Knight of Columbus meetings and was very involved in the church," Foster said, noting Carraway often spoke about being 19 at the time of the attack and pointing out that when it happened they were in disbelief, thinking initially it might be a drill.
"I'll remember him as someone who made a difference," Foster said.
According to his obituary, Carraway was born in 1922 in Jackson, Idaho but resided in the greater Pensacola area for the past 42 years.
Carraway was followed by a documentary camera crew in December 2011 when he made one last visit to Pearl Harbor in Hawaii during the 70th anniversary of the attack.
The crew later released the documentary, "Pearl Harbor, One Last Goodbye", which Carraway played a vital role in contributing to.
The documentary crew followed Carraway and five other Pearl Harbor survivors when they made the trip to the island for the 70th anniversary of the attack.
The documentary team put a tribute to Carraway on their website, which can be found at: http://pearlharboronelastgoodbye.com/jaycarraway.html.
A visitation for Carraway was held on Tuesday, Aug. 16 at Harper-Morris Memorial Chapel in Pensacola.
Carraway's mass took place on Wednesday, August 17, at St. Paul Catholic Church in Pensacola. A graveside service followed at Barrancas National Cemetery aboard NAS Pensacola.