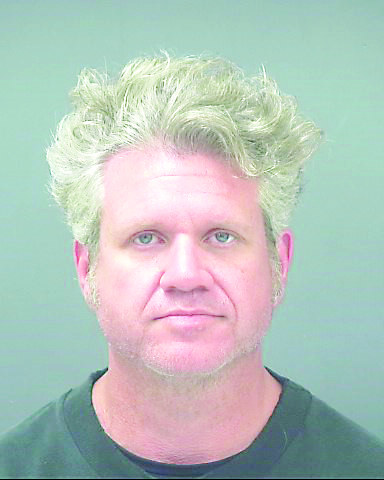 It's been one year since the deceased body of a beloved Pensacola Beach waitress was discovered behind a bar in Gulf Breeze Proper.
It was the first murder case Gulf Breeze Police had worked in over 30 years and all they wanted to know is who killed Lorie Musil, the mother of four children.
Musil's body was discovered at around 9:45 p.m. on November 23 by Gulf Breeze Police Officer Sgt. Kerstan Tatro.
Tatro was called out to the bar that night after concerned family and friends notified law enforcement that Musil had not come home the night prior.
Musil was at The Bridge Bar, located at the foot of the Pensacola Bay Bridge, and at one point that night she ran into a man who police later identified as Christopher Lindsay.
The Navarre man had had his run-ins with the law, and one of the biggest of his life with law enforcement only a week prior only feet away from The Bridge Bar.
On Sunday, Nov. 15, 2015, Gulf Breeze Police pulled over Lindsay at around 9:30 p.m. when they noticed that the license plate on the suspect's vehicle was expired.
During the stop, Lindsay openly admitted that he knew his driver's license was expired because he "forgot to pay something". It was later found that his license was revoked back in 2013 for 60 months.
After handcuffing Lindsay, police conducted a pat down of the suspect and canvassed through his vehicle. During their search, they located a bottle of Shandy on the floorboard and a tactical knife hidden under the driver's seat along with a 12-inch expandable baton.
Also during the search, police located and confiscated a felony amount of methamphetamine, a gram of marijuana, two Ecstasy pills and a plastic bag with cocaine residue in it. Police later charged Lindsay with Possession of a Weapon by a Convicted Felon, Possession of Methamphetamine With Intent to Sell, Possession of Cocaine With Intent to Sell, Possession of Marijuana With Intent to Sell, Possession of a Controlled Substance, Drug Equipment Possession and a handful of other charges.
The suspected drug dealer was later booked into Santa Rosa County Jail and given a $157,500 bond. He was released two days later day after his bond was reduced to $72,500.
On the night of Nov. 22, 2015, less than a week after his release from jail, Lindsay was seen on surveillance video at The Bridge Bar leaving with Musil, who was a waitress at Sidelines Sports Bar.
After identifying Lindsay on security footage, Gulf Breeze Police questioned the Navarre man, who refused to talk with law enforcement.
South Santa Rosa News was able to obtain the original arrest report for Lindsay via a public records request from the State Attorney's Office.
According to the arrest report, Musil was spotted on camera inside of the establishment speaking with Lindsay. In earshot of their conversation were two other individuals, who later came forward as witnesses in the case. According to the report, Lindsay was seen sitting down next to Musil where he started a conversation with the woman at around 10 p.m. that night. The two witnesses sitting near Lindsay and Musil overheard Lindsay talking with Musil about "going to his boat" he had docked at the marina behind the Bridge Bar, the report stated.
The report indicated that the witnesses overheard Lindsay make sexual advances towards Musil about "hooking up" sexually on his boat. According to the witnesses, Musil declined his advances.
At 10:35 p.m. camera footage showed Lindsay leaving the bar with Musil, and showed him walking towards his docked boat at the nearby marina.
According to the report, Lindsay later re-entered the bar shirtless and soaking wet telling people inside of the bar "that bitch threw me in the water".
A bartender inside of the establishment then asked Lindsay to leave, and a verbal argument between the two ensued. During the argument, Lindsay allegedly told the bartender "I drowned that bitch", according too the arrest report. Lindsay eventually left, but was seen on security footage swinging his fists violently in the air outside of the establishement.
The two witnesses who originally overheard Musil and Lindsay's conversation left the bar after Lindsay was thrown out and described Lindsay's erratic behavior outside of the bar as "aggressive". According to their statements, the couple overheard Lindsay "talking nonsense" about Musil allegedly pushing him in the water, the report indicated.
Escambia County Medical Examiner's Officer conducted an autopsy on Musil following the discovery of her body to determine the cause of her death. It was later determined that Musil's cause of death was intentional facial submersion (drowning).
Based on his statement "I drowned that bitch" to the bartender, police had sufficient evidence to arrest Lindsay and book him into jail.
With their pockets lined with additional evidence, Gulf Breeze Police obtained a search warrant for Lindsay's boat, which was parked at the marina behind The Bridge Bar. From the search warrant, investigators were able to gather more clues to what happened to Musil. According to the arrest report, Musil's body was discovered feet from Lindsay's boat at the marina.
With evidence aligned, Lindsay was nabbed at his home near the Okaloosa/Santa Rosa County line and booked into Santa Rosa County Jail on Dec. 4, 2015 and charged with Homicide. He remains behind bars at Santa Rosa County Jail with $3,000,000 bond and a hold placed on him out of Okaloosa and Santa Rosa County.
He has since been charged with Second Degree Murder.
Trial postponement
According to Clifton Drake, the state attorney presiding over the case, the defense has been pushing back Lindsay's trial date to collect more testimony. He was most recently scheduled to go to trial on Dec. 14, but Drake said last Monday, the case was continued instead and Lindsay was scheduled a docket day (pre-trial) day instead on Dec. 28.
"The defense had depositions that still need to be done," Drake said. "They still have to have the Medical Examiner's deposition. They can't go to trial until that's done."
Drake said that the public defender is also eyeing bringing in an expert to look over the case.
"They're wanting to look at this case every way they can. It just takes time," Drake said.
If and when he goes to trial, Lindsay will go before Judge Ross Goodman. His public defender is Timothy Weekley, an attorney with an office in downtown Pensacola, according to court documents.