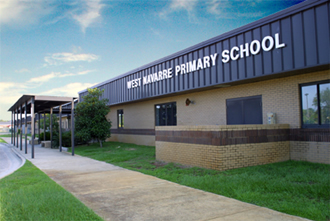 A Warning to All Santa Rosa School Board Employees
Head's up Santa Rosa School District teachers and staff, your personal items can be searched on school campus – without your permission or knowledge. We have confirmed purses, garbage and other items have been searched without any notification to the employees – beforehand or afterward.
According to the teachers' union, secret searches have been taking place within the school district for decades, and it's perfectly legal, per a Supreme Court ruling.
A May 3 search took place at West Navarre Primary, and how it was handled, or rather mishandled, has led to multiple issues, including teachers choosing to transfer out of the school.
Unfortunately, details surrounding the May 3 search were not kept quiet, and gossip spread like wildfire, unfairly damaging reputations – despite the search turning up nothing.
We won't unfairly delve into the accusations which prompted the search since, according to multiple witnesses, the alleged incident did not take place.
Secondly, the reason the search was triggered is also problematic.
A sworn statement to Santa Rosa County Sheriff's Office alleges that on Saturday, May 1 the school's resource officer, Jenn Williams, had a girls' night out with two teachers, and that Williams was the driver.
The affiant, one of those two teachers, said Williams told them if her vehicle tag is run by any officer her husband, Chris Williams, assistant special agent in charge for Florida Department of Law Enforcement's Pensacola office, would be notified immediately. Must be nice to have that kind of "protection."
The complaint says the three women departed Navarre around 2:30 p.m. and went to Painting with a Twist in Fort Walton Beach. "We each consumed one bottle of wine a piece," stated the affiant, who went on to say they headed to Peppers Mexican Grill & Cantina around 7 p.m. and "we each had two large strawberry margaritas."
The affiant reports Deputy Williams drove them back to Navarre and, after dropping off the other teacher, had "drunken 'girl talk'" about other employees at the school. She says Williams later "misconstrued" that conversation.
And that's when the situation escalated.
"Deputy Williams took her misconception to my boss on 5/3/2021. I was called into Deputy Williams' office at school. She and Deanna Blalock (Principal) informed me I would have to write a statement stating my guilt or lose my job and not be rehired ever in Santa Rosa County. Deanna left the office before Deputy Williams scolded me. I was intimidated and fearful of Deputy Williams and losing my job. I wrote the statement that they demanded of me out of fear," stated the affiant.
That allegedly coerced statement triggered the May 3 search, which turned up void.
Blalock on May 12 then fired the teacher who filed the aforementioned complaint against the school resource officer. That teacher says she was not told why she was let go.
Santa Rosa County Sheriff Bob Johnson had his agency look into the complaint against Williams. You see, he doesn't care that she's married to a big dog with FDLE. Integrity is paramount to him – as it should also be with the school district. Ultimately, the supervisor inquiry into whether or not Williams revealed the ladies did go out, but the was drinking and driving complaint was dismissed.
The entire situation should not have never risen to the level it did. But when school administrators lack the discretion and professionalism necessary to handle sensitive situations, drama tends to erupt, disrupting the school environment and causing unnecessary problems. Maybe they're just not cut out to be in administration.
Regardless, if you're a school district employee and don't want your personal belongings to be searched, don't bring them inside. Leave them locked in your personal vehicle.
.