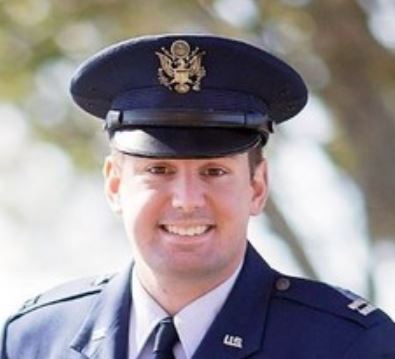 USAF photo
Once again Wes Siler, director of the Preserve Navarre pro-incorporation group, is spreading more false information in his effort to push higher taxes & fees and more regulation onto the good people of Navarre through incorporation.
The latest victims of Siler the Liar's tongue are the members of Protect Navarre, a newly formed anti-incorporation group: PROTECT NAVARRE GROUP
Siler sent out a mass email Monday, claiming the new group is "led by commissioners from the north." However, that is a bald-face lie.
The truth is that Protect Navarre invited all candidates currently pre-filed for the District 3 County Commission race to speak at their first meeting, which took place April 16. The group is also planning to invite the candidates for all other local elected offices to come speak at meetings leading up to the 2024 election cycle so that their membership can make informed decisions at the polls.
But the dishonesty didn't stop with Wes' false claim that north-end comissioners are "leading" Protect Navarre. The U.S. Air Force Reservist's mass email to Navarre community members, using a Preserve Navarre email address, was riddled with a multitude of lies, accusing the anti-incorporation side of:
opposing county tax cuts;
saying there isn't "any waste whatsoever" in county government;
having "no issue" with local utility rate hikes;
defending government as long as it "continues taking advantage of Navarre."
"None of these statements are true about me or our group," stated Shawn Barlow Wildlman, founder of Protect Navarre. Wildman says that, despite Siler's attack, her group was started on a foundation of being positive, respectful and honest and will remain so.
It appears that Wes is lashing out at Protect Navarre in a jealous rage because within two days of forming the new group had more than 200 members – compared to Siler's political group, which only has around 150 members after more than two years.
Wes has managed to alienate key leaders in the community, and even some of his former members, through his deceitful social media posts and non-stop combative online behavior.
Most active and reserve military members contribute positively to our community. Siler the Liar is the shameful exception. He seems to spend a LOT of the work week, "working" on social media.
Every member of Preserve Navarre who doesn't hold Siler accountable for these lies is complicit in his effort to create turmoil in our community.
Navarre needs more peacemakers and less liars. We applaud Protect Navarre for turning the other cheek.