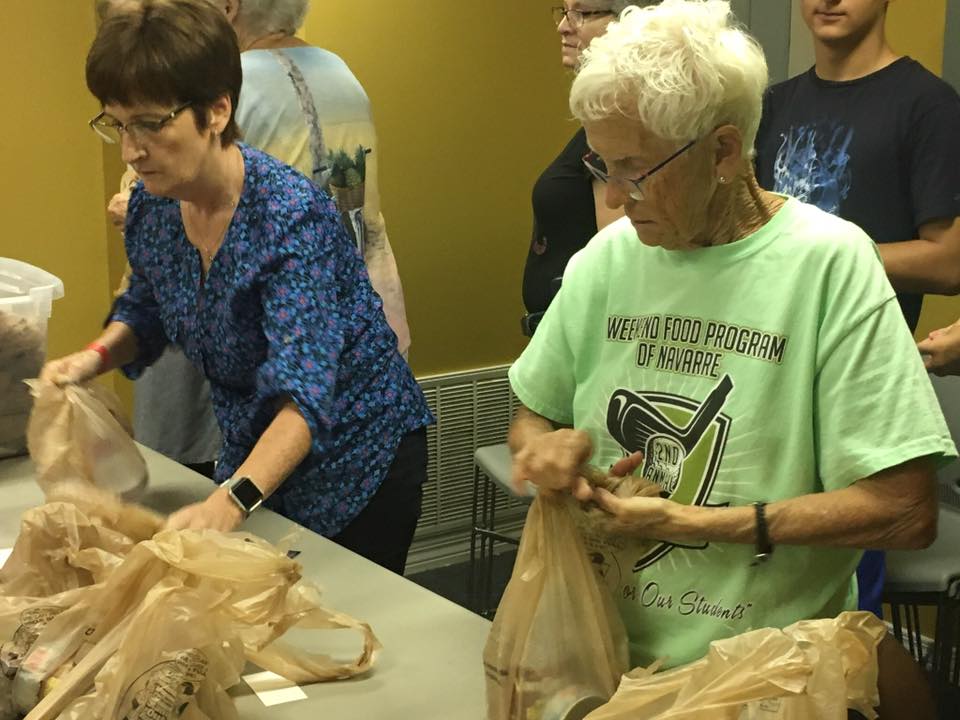 Outreach Navarre, which operates the Weekend Food Program of Navarre, currently provides weekend food to 477 students in six local schools, and the organization is seeking sponsors and support to raise $40,000 during their upcoming April 27 Hunger Heroes 5K.
"The Weekend Food Program has been around since 2015, meeting the weekend hunger needs of children in our community. Our volunteers, armed with funds generously donated by organizations and individuals, meet every week to bag two breakfasts, two lunches, two snacks, and a juice box. We also include an encouraging message in each bag," said President Michelle Abrams. "Every Friday morning, these bags are delivered to our local school counselors who then discreetly deliver the bags to each student. We never know the names of the students who receive these bags; we just know that they are needed and that those needs are being met."
In addition to the more than 17,470 food bags sent home with students each year, Abrams said in September 2017 the group started a snack program to help alleviate the financial burden placed on teachers and administrators, who were personally funding snacks in order to meet the needs of students throughout the school day.
According to Abrams, total cost of food program in 2018 was $80,000. She pointed out the program is completely operated through volunteers. "That means that every single dollar you give goes directly to aid our students."
Organizers plan to build the Hunger Heroes 5K Run into the largest 5K race in the community, per Abrams, who said volunteers are working with the six schools they serve to recruit participants and support.
The event will take place April 27, and t-shirt sponsors are currently being sought. Businesses can receive a 2-inch x 3-incde advertisement on the back of the shirts for $250; a 4-inch x 3-inch ad for $500; or a 4-inch x 6-inch ad for $1,000.
To sign up as a sponsor or for more information about the 5K, email HungerHeroesRun@gmail.com. To sign up for the race, visit www.OutreachNavarre.com.