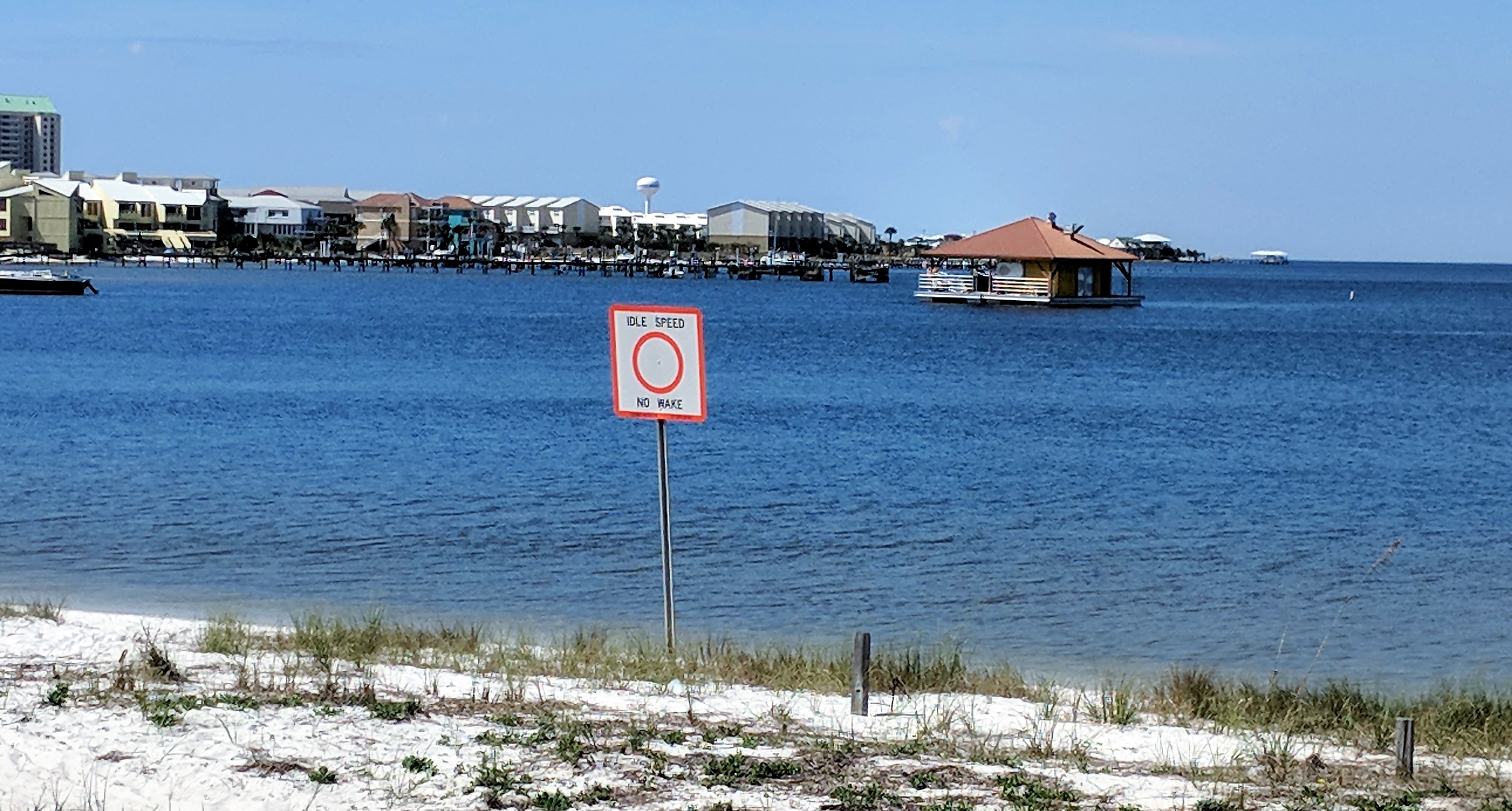 Jay Shastid, owner of a floating vessel currently moored behind Juana's Pagodas in Navarre, today told South Santa Rosa News that although he's been delayed in relocating the vessel he still plans to move it to a different area within two to three weeks.
Shastid said he had planned to have relocated the vessel by now but was asked to help a friend repair a boat and that sidetracked work on his own vessel.
"I live in Navarre," Shastid said, noting that it's easier for him to make upgrades to it when it is nearby. Shastid said he is working to complete a few finishing touches, like installing new carpet, before transporting the vessel to a location he prefers not to disclose at this time. "I need about two or three more weeks to get everything done," he said.
South Santa Rosa News on March 5 reported the vessel had been anchored near the Navarre Beach Boat Ramp, where Florida Department of Business and Professional Regulation records reflect the vessel is located.
DBPR records show an application was submitted by Destin-based Crab Island Sandbar, LLC is in process for permanent food service. The main address for the business is listed as 4506 Old Plantation Place in Destin.
Longtime Navarre businessman Tommy Cox, owner of Tommy's Sno-Balls, recalls that in the late 1990s County Commissioners faced an issue with floating vendors. "The business set up in front of Juana's and taunted Juana's employees and management daily," said Cox.
Santa Rosa County District 4 Commissioner Rob Williamson, via social media, said there is a rumor that "another even larger 100′ x 100′ structure is rumored to be on the way" and that the Board of Commissioners may discuss the issue in April.
Santa Rosa County could establish an ordinance to limit or forbid such vessels from anchoring.
However, Shastid doesn't believe rumors about another vessel headed to Navarre. "Nah, there's no way. I would have heard about that," he said.