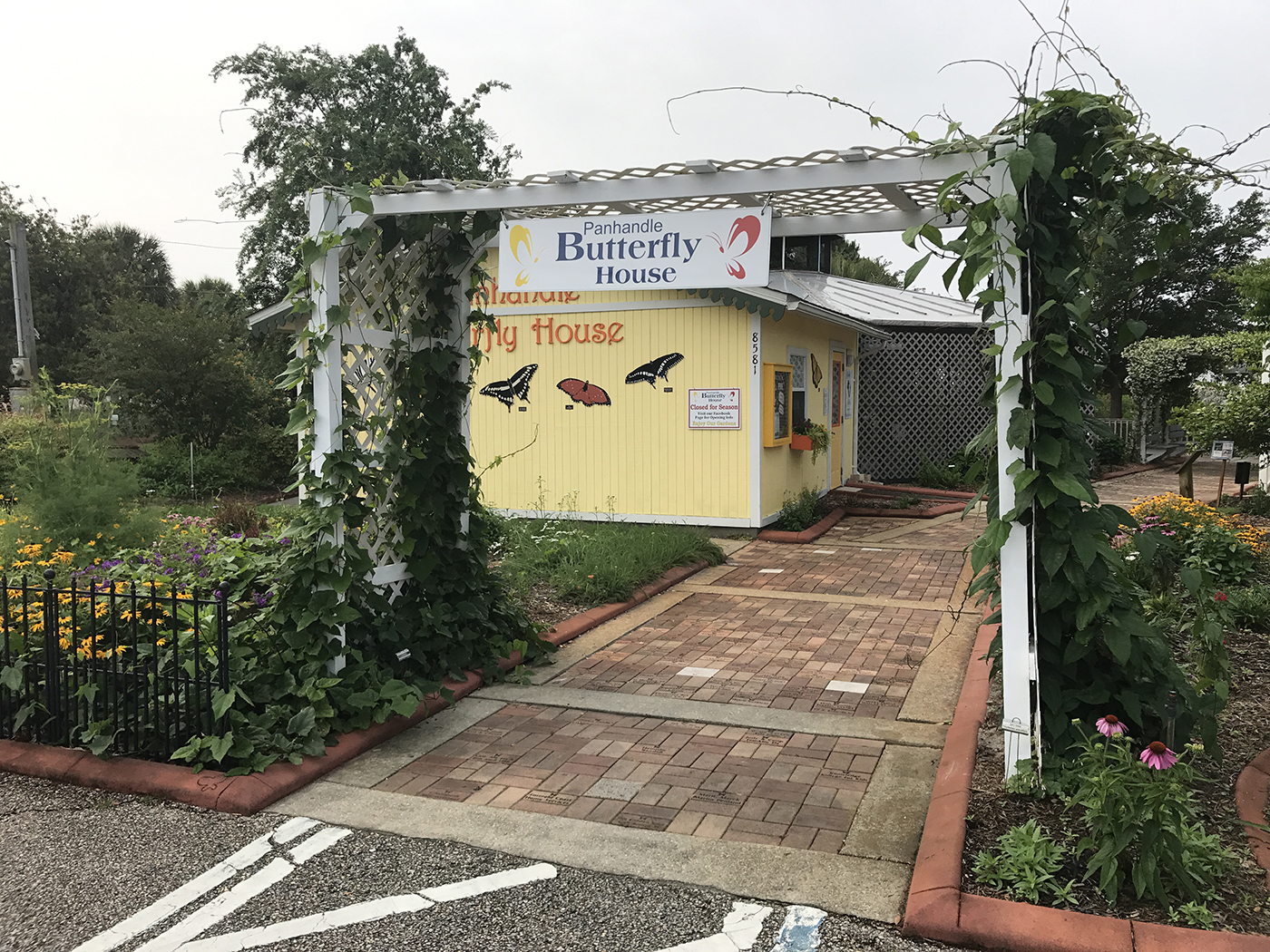 The Panhandle Butterfly House is seeking seasonal volunteers to serve as tour guides.
Butterfly house tours are usually scheduled Monday through Wednesday mornings. Volunteers work in teams, educating visitors on the biology and habitat of butterflies and their importance in our ecosystem. New volunteers are paired with seasoned tour guides to learn the ropes.
The 2018 tour guide training will take place from 10 a.m. – 12:30 p.m on Friday, March 23 at the Navarre Visitor's Center, located at 8543 Navarre Parkway.
Applicants must be 16 years or older to apply and register by Mon., March 19 by contacting Mary Salinas at
maryd@santarosa.fl.gov
.
The Panhandle Butterfly House is a nonprofit educational facility that brings visitors in close contact with live Florida native butterflies in gardens that support them. Dedicated to educating visitors on the wonders of butterflies and the importance of protecting our pollinators, the Panhandle Butterfly House is located in Navarre Park on Santa Rosa Sound at the foot of the Navarre Bridge. For more information, visit the Panhandle Butterfly House at
www.panhandlebutterflyhouse.org
, on
Facebook
or contact Mary Derrick at (850) 623-3868 or
maryd@santarosa.fl.gov
.