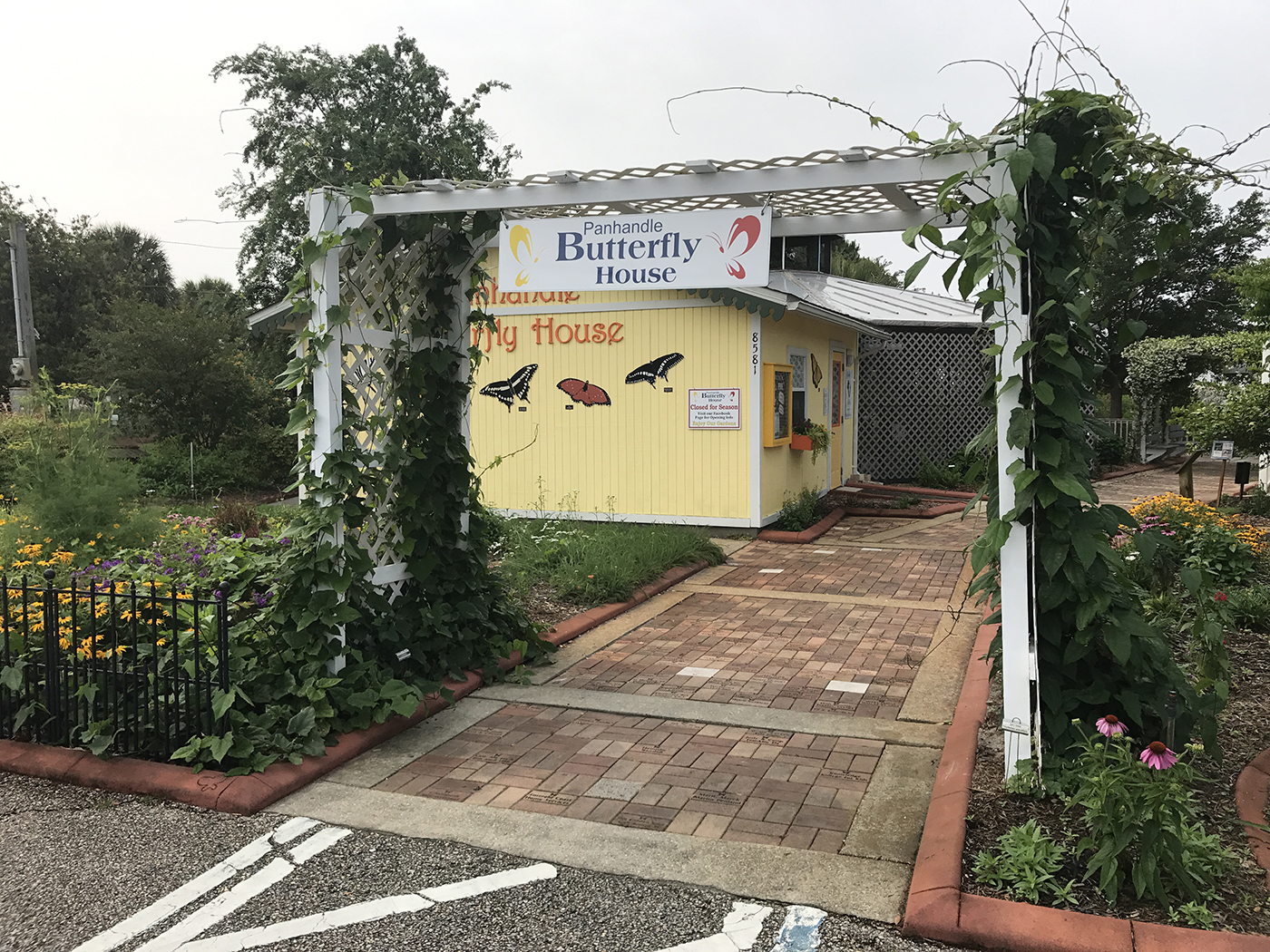 The Panhandle Butterfly House will have an open house Sat., Mar. 24, 10 a.m. – 12 p.m. for potential volunteers to explore different opportunities to serve in areas such as docents, tour guides, gardeners and marketeers. No experience is required.
New volunteers will be paired with seasoned volunteers. Docents and tour guides will receive specialized training and work in teams to educate children and adults on the biology and habitat of butterflies and their importance in the ecosystem. If you would like to learn more about volunteer opportunities at the Panhandle Butterfly House but cannot attend the open house, contact Pam Murfey at (561) 860-0277.
The Panhandle Butterfly House is a nonprofit educational facility that brings visitors in close contact with live Florida native butterflies in gardens that support them. Educating visitors on the importance of protecting our pollinators, the Panhandle Butterfly House is located in Navarre Park on Santa Rosa Sound at the foot of the Navarre Bridge. For more information, visit the Panhandle Butterfly House at
www.panhandlebutterflyhouse.org
, on
Facebook
or contact Mary Derrick at (850) 623-3868 or
maryd@santarosa.fl.gov
.