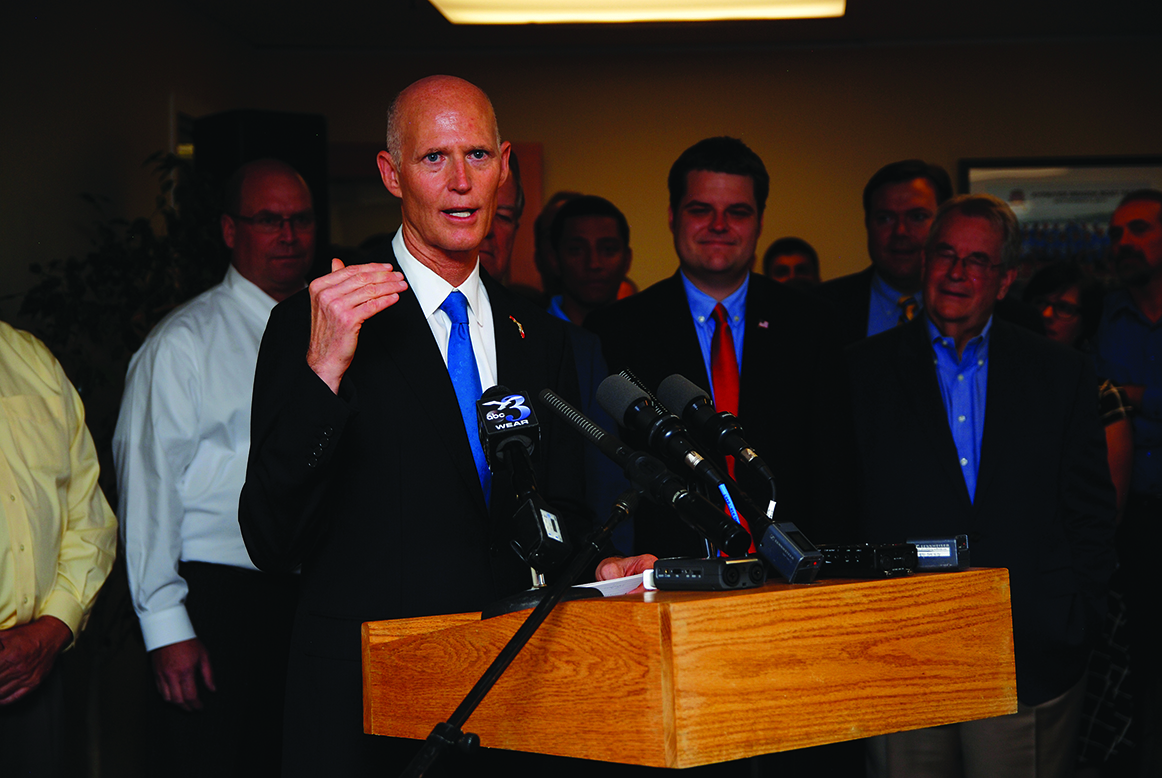 Today, Governor Rick Scott announced that the Pensacola area added 2,800 new private-sector jobs in the last year. The area's unemployment rate dropped to 3.3 percent, down 1.5 percentage points from a year ago.
Statewide, Florida businesses created 127,400 new jobs in October and the unemployment rate dropped to 3.6 percent, the lowest rate since February 2007. Since December 2010, Florida businesses have created 1,448,300 new private-sector jobs.
Governor Scott said, "The decline in the local unemployment rate partnered with the thousands of new jobs has helped families in the Pensacola area find the opportunities they need to succeed. I am proud to announce that Florida's unemployment rate has also reached a more than 10-year low of 3.6 percent, and we will continue to fight every day to make our state the top destination for job creation."
The industries with the highest growth over the year in Pensacola were professional and business services with 1,500 new jobs and leisure and hospitality with 1,100 new jobs. The Pensacola area had 4,757 job openings in October, including 1,411 openings for high-skill, high-wage STEM occupations.
In the last year, 216,000 people entered Florida's labor force, a growth of 2.2 percent. This rate is more than four times the national labor force growth rate of only 0.5 percent. In October, 23,082 Floridians were placed in jobs by CareerSource Escarosa and the state's other 23 local workforce boards.