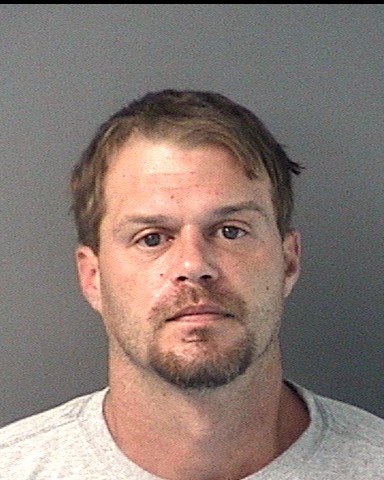 Holley's 2012 mug shot from Escambia County Jail
Federal prosecutors in the Northern District of Florida this week secured convictions in two separate trials involving child exploitation, including charges of production of child pornography and attempted enticement of a minor.
The guilty verdicts, from trials in Tallahassee and Gainesville, were announced today by Lawrence Keefe, United States Attorney for the Northern District of Florida.
"I am extremely proud of the Assistant United States Attorneys whose efforts made sure these two criminals receive severe and just punishment under the law," said Keefe.
After a two-day trial, a Tallahassee jury convicted Brennon Kyle Holley, 41, of Pensacola, of attempted enticement of a minor. Holley came to the attention of law enforcement after he placed a Craigslist.com advertisement seeking sex that said "age, relationship doesn't matter." A law enforcement officer posing as a 13-year-old Panama City girl named "Rhea" responded to the ad, and Holley then engaged in sexually explicit phone and text conversations with Rhea. He also sent sexually explicit photographs in an attempt to entice and persuade her to engage in sexual activity with him. After four days of communication, and believing Rhea's parents were out of town, Holley "convinced" the girl to let him come to her house when he got off work in Pensacola in order to engage in sexual activity. Holley began the trip, but never arrived because his car broke down near Fort Walton Beach.
Holley faces a mandatory minimum 10 years and up to life imprisonment. The sentencing hearing is scheduled for December 13 at 1:30 pm at the United States Courthouse in Tallahassee. The case was investigated by the Florida Department of Law Enforcement and prosecuted by Assistant United States Attorney Aine Ahmed.
In the second case, Joseph Donald Roberts, 43, of Branford, Florida, was convicted of production, receipt, and possession of child pornography in the U.S. District Court in Gainesville