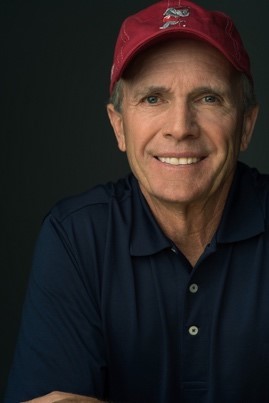 Legendary golfer and businessman from Pensacola, Jerry Pate, has been appointed to a three-year term on the board of directors of the nonprofit Fish & Wildlife Foundation of Florida.
Pate was elected at the recent meeting of the Foundation's board of directors. Board Chair Dick Corbett said he was delighted to welcome Pate to the board.
"Jerry is an avid outdoorsman and has spent many years in volunteer service to the Northwest Florida Water Management District and the Gulf Coast Council of the Boy Scouts of America, among many other organizations. He brings considerable knowledge of water issues and the importance of outdoor education for youth to this role," Corbett said. "We're very pleased he is joining us."
Pate said he is thrilled to have the opportunity to serve on the Fish & Wildlife Foundation of Florida board.
"As a youth growing up in Alabama and northwest Florida, I gained a sincere interest in the outdoors and the environment through the game of golf, Boy Scouts, hunting and fishing," Pate said. "I am passionate about preserving our state's precious resources so future generations may experience the outdoors as I have been so fortunate to enjoy it."
Early in his golfing career, Pate garnered eight PGA Tour victories and seven foreign wins, including the 1976 United States Open and the Tournament Players Championship in 1982. He also won the 1974 U.S. Amateur and has competed on the Walker Cup and Ryder Cup teams. In later years, he won on the Champions Tour twice, including in Tampa at the Outback Championship. Pate also worked for many years as a golf commentator for ABC, CBS and the BBC.
Since 1977, his company, Jerry Pate Design, has developed award-winning golf courses, including Kiva Dunes, Old Waverly Golf Club and The Preserve Golf Club in Mississippi, and Trump National Colts Neck in New Jersey. In 2010, Jerry Pate Design also began providing certified landscape architecture services in Florida, Alabama, Mississippi and Georgia, and has created many transformative and award-winning community parks, urban streetscapes, corporate and educational campuses, and athletic facilities, including Pensacola's Vince Whibbs, Sr. Community Maritime Park, Blue Wahoos Stadium and Admiral Mason Park. The Urban Land Institute's Open Space Award for Excellence, earned by the Community Maritime Park in Pensacola, is the first and only such award earned by a project in northwest Florida. Pate also owns and operates Jerry Pate Turf & Irrigation, Inc., a multifaceted irrigation equipment, design and consulting firm.
Pate is an alumnus of the University of Alabama and member of its President's Cabinet. He is one of the longest-serving current members and current vice chair of the board of the Northwest Florida Water Management District. He is also a board member of the Gulf Coast Council of the Boy Scouts of America and the Andrews Institute Research & Education Foundation, which is dedicated to advancing the science of orthopaedic care. Additionally, he's a member of the Florida Council of 100 and past chair of the Environmental Institute of the Golf Course Superintendents Association of America. He previously served on the PGA Tour Champions board.
Jerry Pate joins Donna "Boo" Rawson and Board Vice Chair Jack Curlett as Pensacola-based members of the Foundation's volunteer leadership.
"I've known Jerry for many years and speak for our entire board in expressing my enthusiasm for Jerry's appointment," said Rawson. "Our efforts in support of FWC's conservation mission, particularly here in the Panhandle, will benefit from Jerry's experience in conservation and his business and nonprofit acumen," she said.
The Fish & Wildlife Foundation of Florida is a not-for-profit organization dedicated to supporting the Florida Fish and Wildlife Conservation Commission (FWC) and other public and private partners to conserve Florida's outstanding fish and wildlife resources and the lands and waters they need to survive. Since its founding in 1994, the Foundation has raised and donated more than $27 million to conservation and outdoor recreation and education. More information can be found at WildlifeFlorida.org.