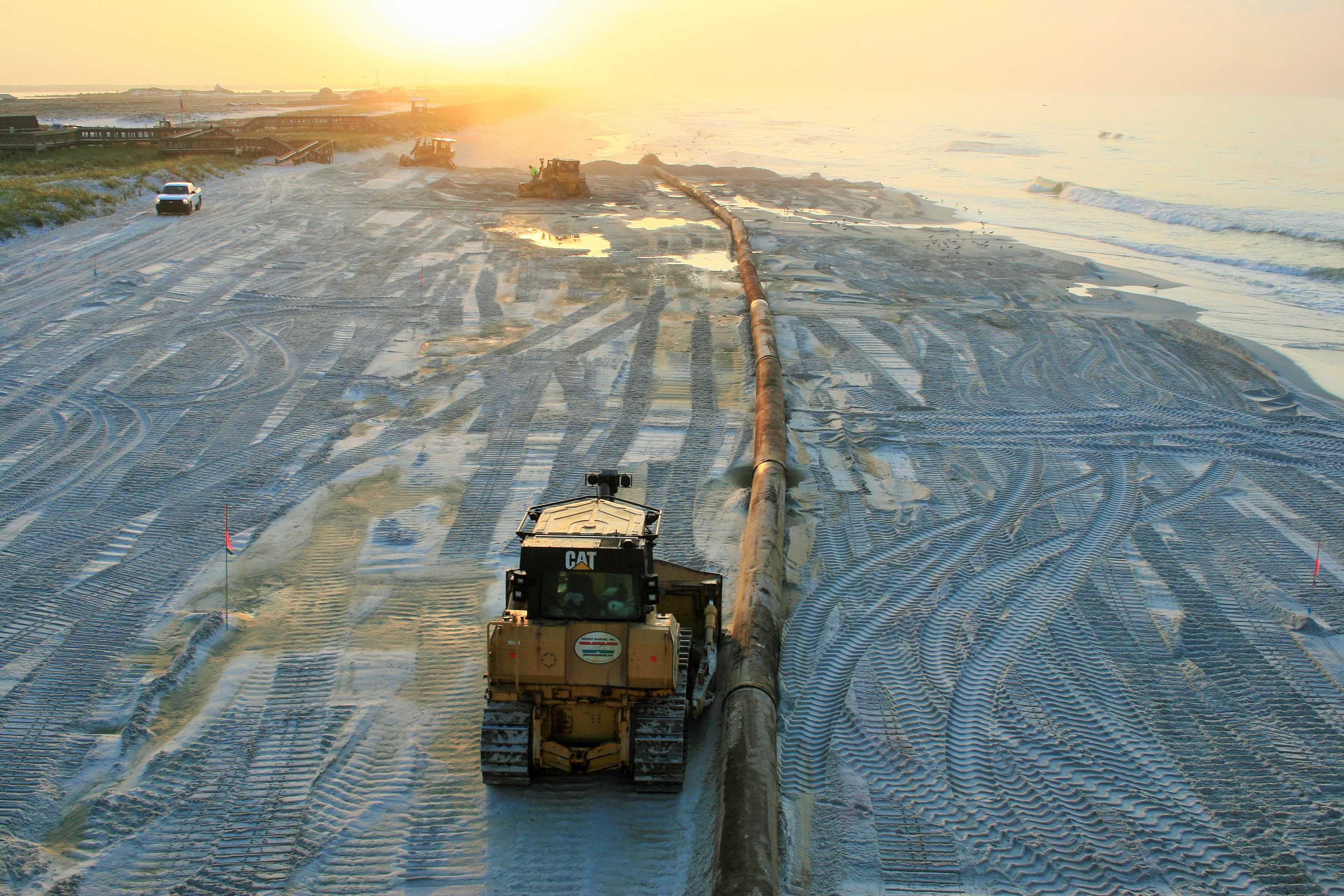 Crews from Weeks Marine more than doubled the width of the shoreline surrounding Navarre Beach Fishing Pier overnight.
Navarre Beach Utilities Supervisor Terry Wallace said yesterday's arrival of R.N. Weeks, an additional hopper dredger, increased productivity for the Navarre Beach Renourishment project. The B.E. Lindholm, the first hopper dredger to arrive, has been operating since April 29.
Last night crews progressed from behind Summerwind Resort on the west side of Navarre Beach Fishing Pier to the second walkover east of the pier.
Although the shoreline surrounding the pier remained temporarily closed to public access at daybreak, it will be reopened as crews continue to shift eastward and build sand bridges over the main distribution pipeline, which will remain in place until work is completed at Navarre Beach Marine Park, the eastern boundary of Navarre Beach bordering Eglin Air Force Base property.
After crews complete work on the east end of Navarre Beach,  the main pipeline will be removed from points east of the underwater distribution pipe, which comes ashore at Beach Colony Resort. The main pipeline will then be progressively placed on the west end of Navarre Beach, where it will remain until work reaches the west end of Navarre Beach, which borders Gulf Islands National Seashore's Santa Rosa area.
A second, shorter pipeline is being placed just south of the main pipeline and shifted as work progresses. As the shorter pipe is relocated, public access to the shoreline is restored behind it.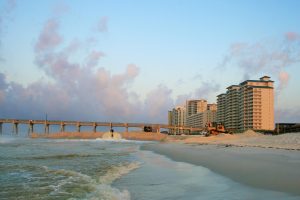 As seen in this photo, massive amounts of sand are being pumped ashore to rebuild the Navarre Beach Shoreline
Photos by Romi White | South Santa Rosa News