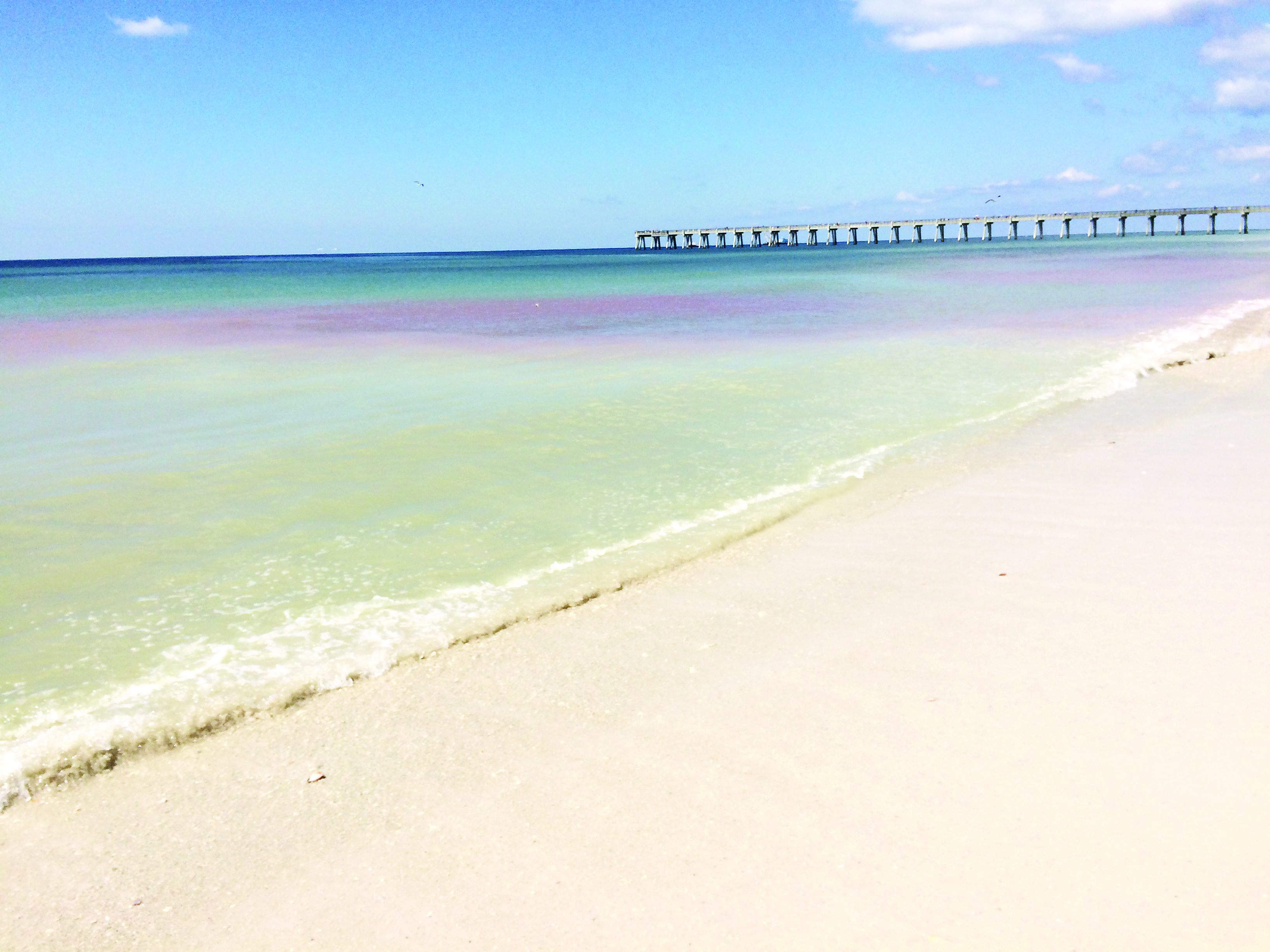 Beachgoers Wednesday morning were taken aback by bright pink water coming out of distribution pipes in use for the Navarre Beach renourishment project.
But Santa Rosa County Engineer Roger Blaylock said crew on the hopper dredger had performed a dye test to ensure the pump was fully operational. "It will dissipate shortly," he said.
According to Blaylock, the dye is non-toxic and biodegradable.