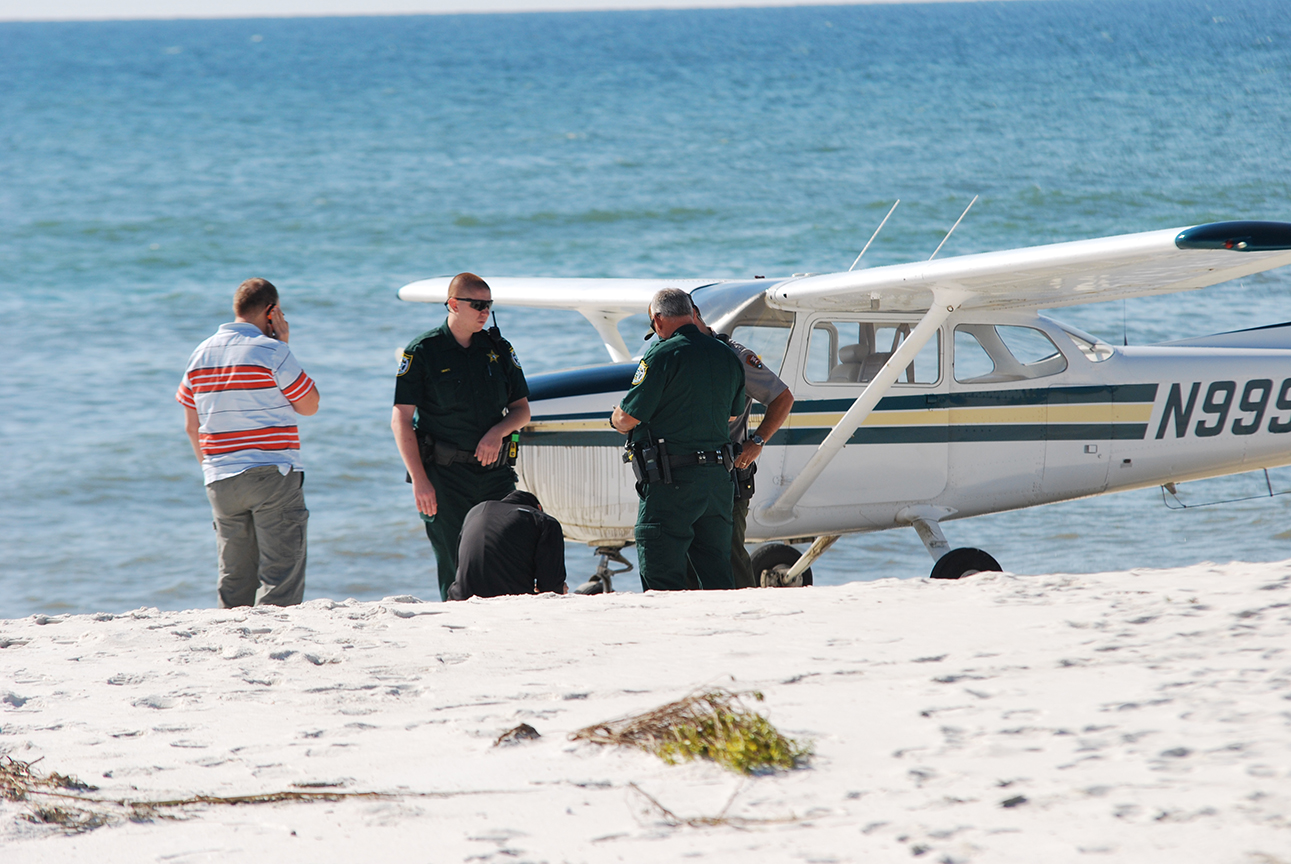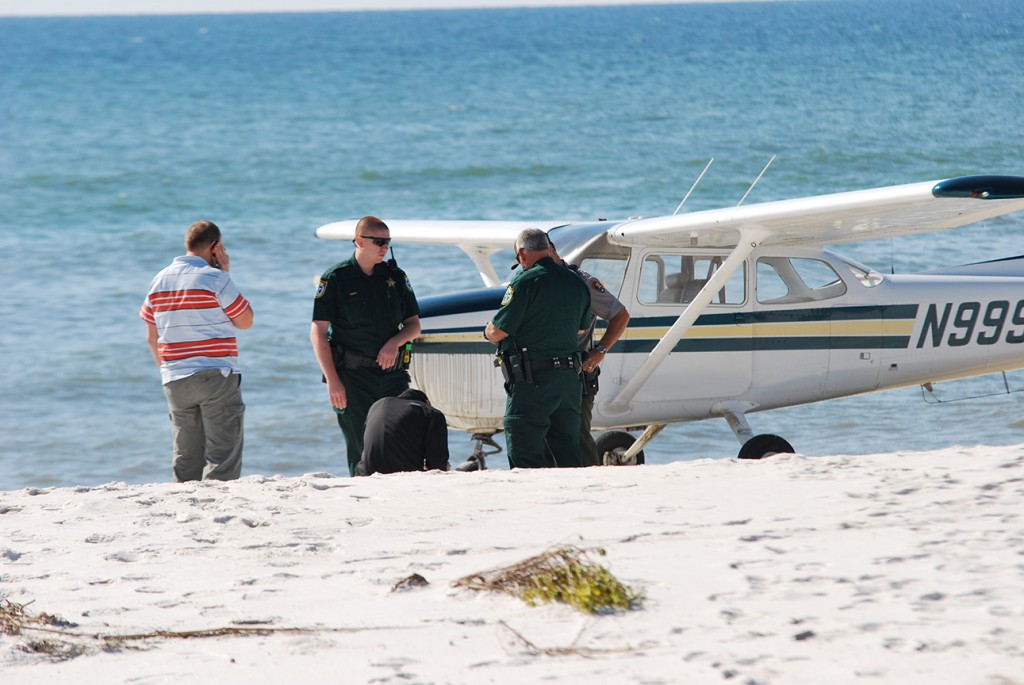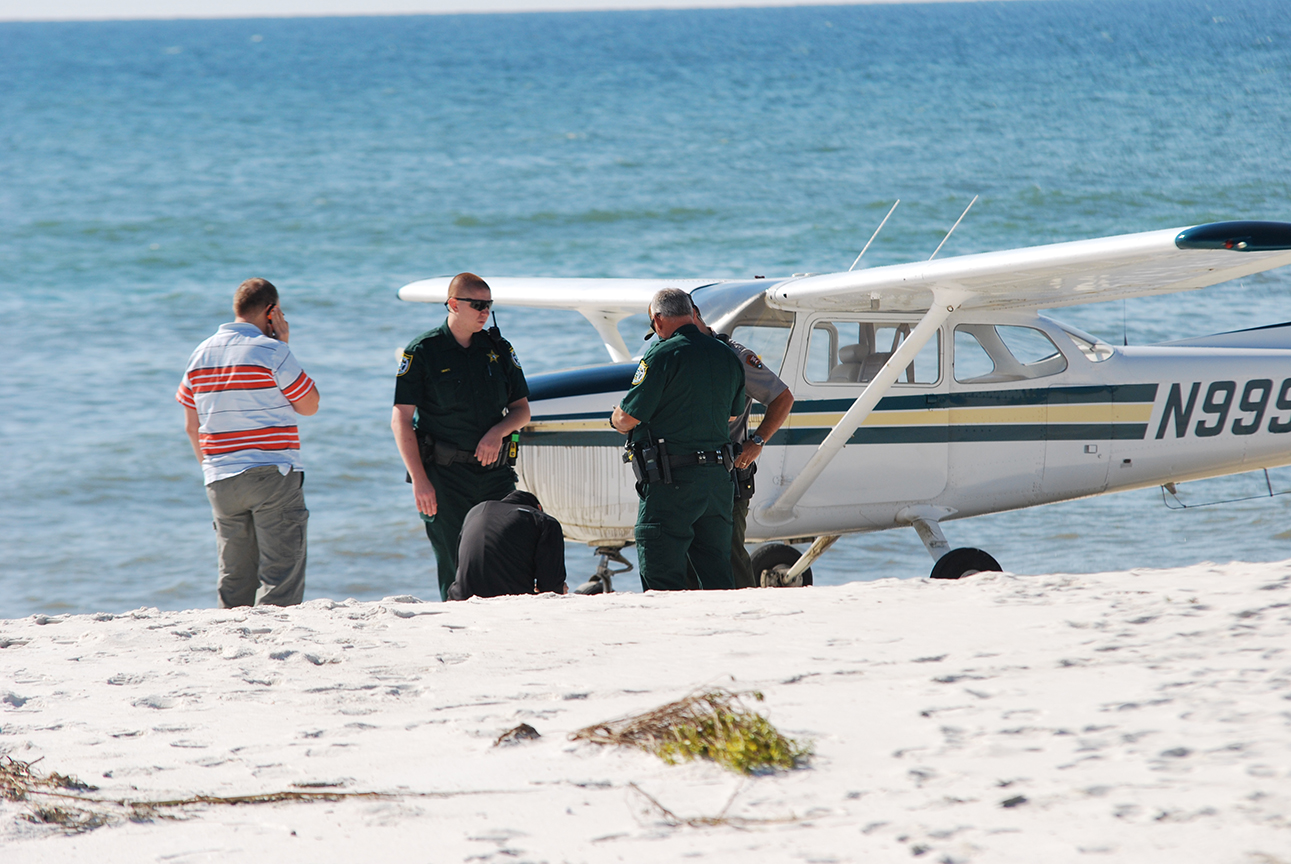 Navarre Beach Fire Department Chief Mike Howard said engine problems forced a small aircraft to make an emergency landing in the Gulf Island National Seashore Friday morning.
The single-engine Cessna airplane was forced to land in the National Seashore just east of Pensacola Beach near the Santa Rosa / Escambia County border. The two men on board were not injured during the landing.
"We got the call about 10:04 a.m. They were having some engine problems," Howard said.
Oil was seen splattered across the front of the plane's nose.
Along with Navarre Beach Fire Department, Santa Rosa County Sheriff's deputies responded to the site, which is being treated as a crime scene at this time, according to Howard.
"Both of the men on board are locals. The pilot is from Pace," Howard said. "They stated they had some engine problems and were just looking for a good place to set down."
That place was on a remote portion of the GINS. Beachgoers snapped photos of the downed plane as SRSO deputies wrapped up their portion of the investigation.
When the call originally came in, Howard said Holley-Navarre Fire Department was also called in along with Escambia's Station 13.
"We made it here first and canceled Escambia when we got on scene," Howard said.
The plan will remain on the white sands until an investigation from the Federal Aviation Administration is completed, Howard stated.
"Right now it's being treated as a crime scene according to Pensacola Approach," Howard said.