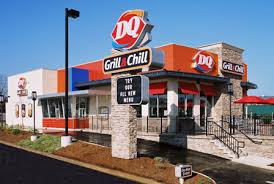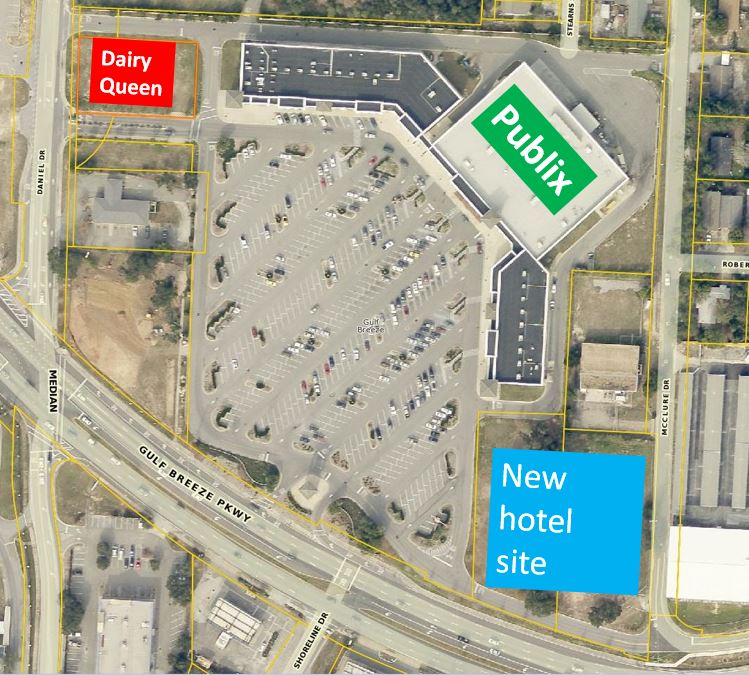 A Georgia-based corporation plans to build a Dairy Queen restaurant on Daniel Drive near Seashell Collections shopping center, which was recently purchased by Publix. Additionally, an investment corporation purchased a hotel site also adjacent to the center, fronting Gulf Breeze Parkway.
According to City of Gulf Breeze records, SAG 1 LLC is requesting to construct the new restaurant at 20 Daniel Drive on two lots totaling roughly 0.7 acres. The property was purchased for $670,000 in March, and the matter is scheduled to be heard by the Gulf Breeze City Council at 6 p.m. on October 3.
GB Hotel III, LLC, a hotel investment group based in Miramar Beach, Florida in August paid $1.3 million for a two-acre site located just east of the shopping center on Gulf Breeze Parkway.
Investors Rakesh Chauhan and Vick Chauhan are listed as owners of GB Hotel III, LLC.
Rakesh Chauhan is also Founding Principal and President and CEO of Banyan Investment Group. Vick Chauhan is listed as Banyan's Chief Legal Officer.
Per its website, Banyan Investment Group is a "hotel investment and management company that acquires and manages select-service hotels."
According to Rakesh's biography, he graduated from Birmingham Southern College and his career in hospitality began at a young age. "He has firsthand knowledge of its day-to-day and bigger-picture operations, from acquisition and development to implementation of management and processes, which has set the foundation of Banyan. With a keen eye for future trends and a focus on the growth and direction of the company, he is committed to moving the company into the next generation."
GB Hotel III, LLC was unable to be reached for comment at the time of publication.
Publix recently purchased Seashell Collections shopping center which houses its Gulf Breeze grocery. The multi-million-dollar purchase was made from a New York based corporation, SF III Pensacola, LLC.
In addition to the planned projects, Gulf Breeze Sacred Heart and Ascension recently opened a nearby multi-story pediatric outpatient facility, located at 15 Daniel Drive.