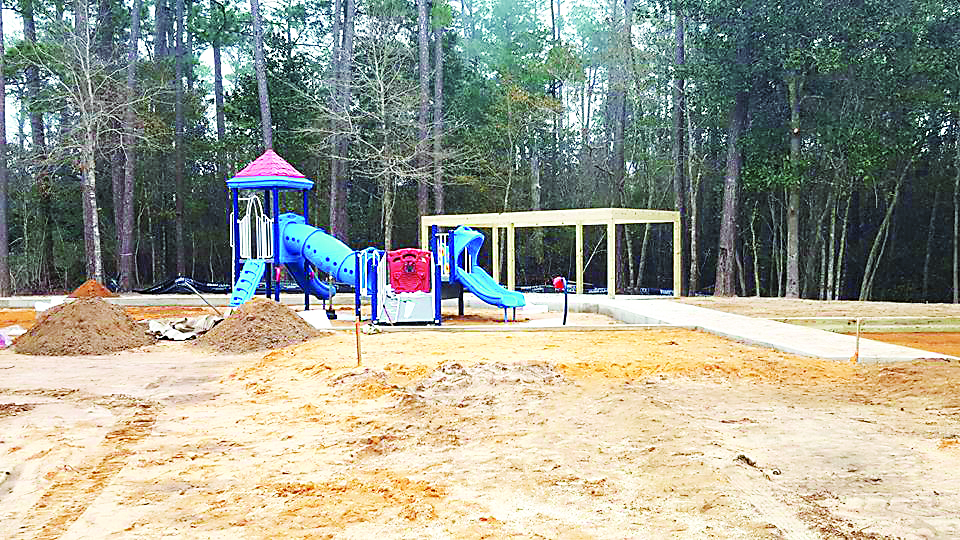 Playground installation is underway at Holley Ball Park, which will serve the families of the area for years to come.
Local business owner Donna Harvell is credited with helping initiate the installation of the playground.
"This is a wonderful example of how government is meant to work. Mrs. Donna Harvell identified a need for their community. She then set out to do something about it. She educated herself on the process, gathered support and would not leave me alone until I promised her to see this through," said Santa Rosa County District 4 Commissioner Rob Williamson. "I am thankful for her trust and patience. It really is going to be a great place for families to enjoy."
Williamson said it was "neat" to be a small part of helping Harvell bring her vision of a public playground for Holley to life.