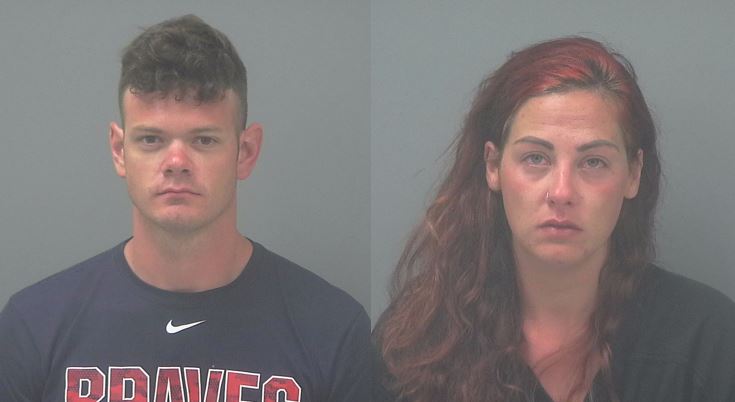 A Gulf Breeze Police Department officer on July 4 noticed a black Toyota Tacoma parked on the side of the road at the entrance to AppRiver.
The officer reported that when he pulled his patrol vehicle next to the driver's side he could see the driver/suspect "thrusting" with the passenger/suspect laying down in the passenger seat. He noted the passenger door was open.
Subsequently the officer positioned his vehicle in front of the truck and approached the passenger side, reporting the individuals then separated.
The officer further observed two small children in the rear of the vehicle, noting that one of the children was watching the suspects.
The arrest report states the passenger's husband was contacted and arrived on scene to take custody of the truck and children. Per cops, the husband advised he and the driver's wife had been waiting for two hours at Whataburger for the suspects after coming from the beach.
The suspects were issued a July 18 court date and transported to Santa Rosa County Jail.
Thomas James Kelly, 28, of Milton, Florida and Kristy Marie McDonald, 31, of Crestview, Florida, were each booked on one second-degree felony charges of lewd and lascivious behavior involving a juvenile.