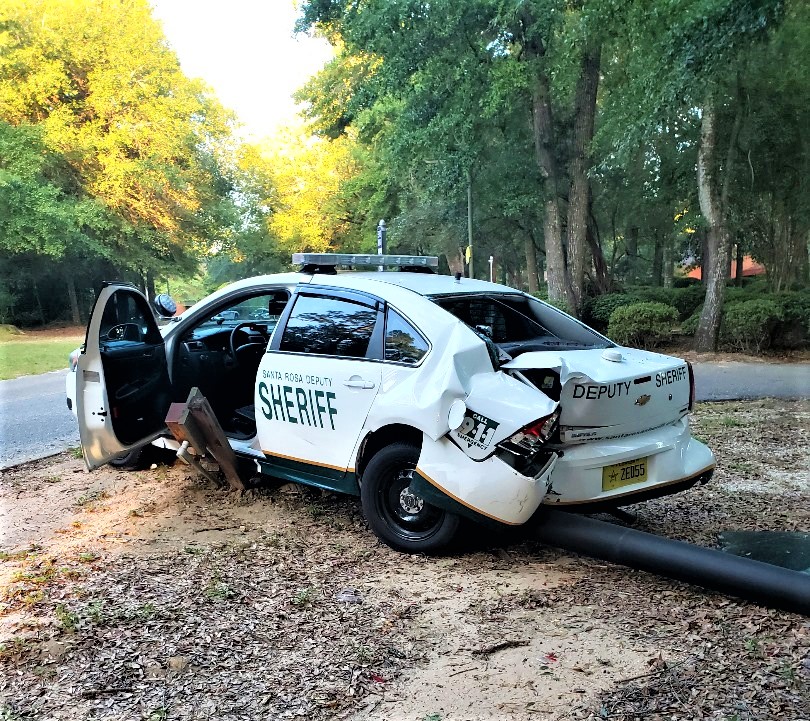 The main entrance to Pensacola State College's Milton campus was closed Tuesday, following a fatal officer-involved shooting after police pursuit of a stolen vehicle.
Cops say a dump truck was stolen from The Other Place gas station on Dogwood Drive and a subsequent traffic stop was initiated on U.S. 90 at the Santa Rosa County School Board's Dillon Center near Avalon Boulevard.
However, the suspect fled, turning onto the PSC campus and prompting a chase.
Santa Rosa County Sheriff's Office Spokesman Sgt. Rich Aloy confirmed that multiple cop cars were rammed and "severely damaged" during the pursuit, which ended with the fatal shooting of the suspect.
"The incident did not involve the school," Aloy said, noting the campus was open for classes via an entrance on the west side of the school.
According to the City of Milton Police Department, the shooting involved two City of Milton officers and one Santa Rosa Sheriff's Office deputy and none of the officers were injured.
Per standard procedure, all three officers have been placed on administrative leave, and the Florida Department of Law Enforcement is investigating the case since it was an officer-related shooting.