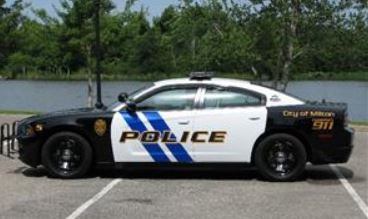 On Monday, March 2, 2020 at 7:58 a.m. an armed suspect entered the Santa Rosa Federal Credit Union located at 5909 Stewart Street, Milton and demanded money.
Milton Police Department was just outside engaged in radar detection at King Middle School and arrived on scene just moments after the 911 call.
Once the suspect received the money, he fled west on foot (behind the bank) and on to Byrom Street and headed north. Milton Police officers were in pursuit.
The suspect began to throw bills into the air and then turned to confront an officer.
The suspect was shot and was taken to a local hospital for treatment.
The Florida Department of Law Enforcement (FDLE) is investigating the Officer Involved Shooting.