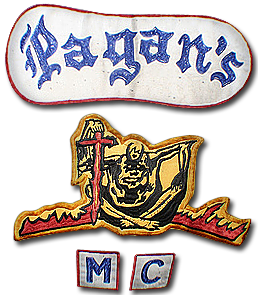 On 6/8/21 at approximately 5:15 pm, Deputies with the Santa Rosa County Sheriff's Office were dispatched to 8121 Hwy 90 in Milton. The call was about a shooting at the Spokes and Kickstands bar. Within minutes, Deputies were on scene. During the investigation we learned the following:
A fight ensued at the bar between 2 motorcycle clubs, the pagans, and the outlaws. One individual sustained injuries during the fight and had to be transported to a local area hospital. During the fight, a handgun was discharged but no one was injured due to the weapon being fired. Within a short period of time, Deputies were able to identify 2 of the biker members involved in the fight. They are:
Justin Jay Ford ,46 years of age from Pensacola
Carrying A Concealed Weapon (Felony)
Carrying a Concealed Weapon in a Specific Location
Improper Exhibit of a Weapon
Discharging a Weapon into a Building (Felony)
Disorderly Conduct, Affray
Floyd Keith Stabler, 54 years of age from Milton
Disorderly Conduct, Affray
This is the second incident involving these motorcycle groups in Santa Rosa County. Ford and Stabler currently have active warrants.