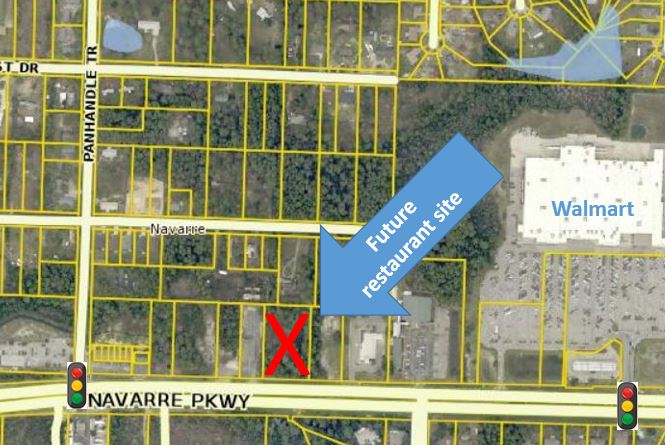 Restaurateur Eliseo Gutierrez, who currently owns and operates four Pepito's Mexican restaurants in Okaloosa County, is currently mulling over menu options for a future restaurant in Navarre.
"It's still too early to say," Gutierrez said about what might be on the menu, pointing out he recently purchased the property.
Santa Rosa County records shows that Gutierrez in February spent $370,000 for two parcels totaling 2.57 acres on the north side of U.S. 98 just east of Panhandle Trail.
He told South Santa Rosa News on Monday that he would like to explore something different and perhaps name it something other than Pepito's.
"One of the thoughts that we had was real Mexican dishes and to bring in more of what the people need," Gutierrez said, indicating he was open to additional menu items.
Gutierrez has been in the restaurant business for two decades, starting the first Pepito's with a partner in 1999 in Alabama. A second Alabama location was eventually opened, and after expanding into Destin, both of those restaurants were sold and he became the sole proprietor of the Pepito's Mexican Restaurant in Destin. He also expanded into Fort Walton, Niceville and Miramar Beach.
He did not have an expected date for developing the property.