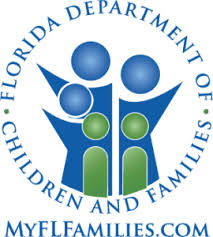 The Florida Department of Children and Families is investigating an alleged battery by a school district employee on a West Navarre Intermediate Pre-K student.
South Santa Rosa News on Friday reached out to the student's mom, Tiffany Hackbarth, who reported that her five-year-old son has Autism-related speech and language delays and associated behavioral problems. She expressed frustration with how the school district handled the alleged April 11 kicking incident, which she said took place around 10:45 a.m. She reported that DCF was not contacted until 2:35 p.m. and she did not receive a call from Principal Shana Dorsey until around 3 p.m.
Hackbarth said she told the principal she was hanging up to immediately contact Santa Rosa Sheriff's Office after finding out there had been more than a four-hour delay in her notification. She said she waited for the responding officer to arrive at the school before entering the gate to retrieve her son from after-school care. Hackbarth said in the cop's presence she removed her son's shirt and saw two red marks on his stomach, which she told police were not present that morning.
According to Hackbarth, a WNI paraprofessional at 12:18 p.m. reported to the principal via email that she had witnessed a teacher raise their foot in a kicking motion but could not actually see whether or not contact was made. However, Hackbarth said that employee reportedly saw her son child "fall backwards" before coming to a sitting position. She said it stemmed from her son being told to sit down but that he got up.
Hackbarth said she had difficulty getting the school district to tell her the name of the teacher and the witness and that during a 40-minute phone call with Assistant Superintendent of Human Resources Connie Carnley she was told "I would think twice before you contact the media."
Superintendent Tim Wyrosdick provided a statement to the media regarding the matter. "Santa Rosa District Schools is aware of an alleged incident involving an employee at West Navarre Intermediate. We have referred the alleged information to (the Florida Department of) Children and Families and the Santa Rosa Sheriff's office, and we are conducting our own investigation. Our policy is to provide no comment on a current investigation," he said.
Hackbarth said she has been told the accused has been reassigned to a non-student-contact position.