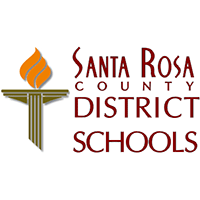 Former Santa Rosa County Schools administrator Stewart R. "Buddy" Powell has withdrawn his candidacy for Santa Rosa County Superintendent of Schools.
"Please withdraw my name from the ballot immediately as I wish to withdraw from the upcoming election," Powell said in a Jan. 25 letter to Santa Rosa County Supervisor of Elections Tappie Villane.
According to campaign records, Powell started issuing refunds to supporters Jan. 27.
Powell said he was promoted to principal of Pollard-McCall Junior High School in Brewton, Alabama and just can't bring himself to leave. "The Escambia County (Alabama) School Board treats me so good. They treat me like family. I just believe this is where God wants me to be," Powell said Monday afternoon.
Powell's vacancy leaves longtime incumbent Superintendent Tim Wyrosdick facing off against political newcomer Paul "Bart" Steele of Navarre, who registered Nov. 23 as a NPA candidate.
As of December, campaign records show Wyrosdick, who pre-filed last July, had raised $9,550 for his campaign and Steele had $100.
More information will be posted shortly.