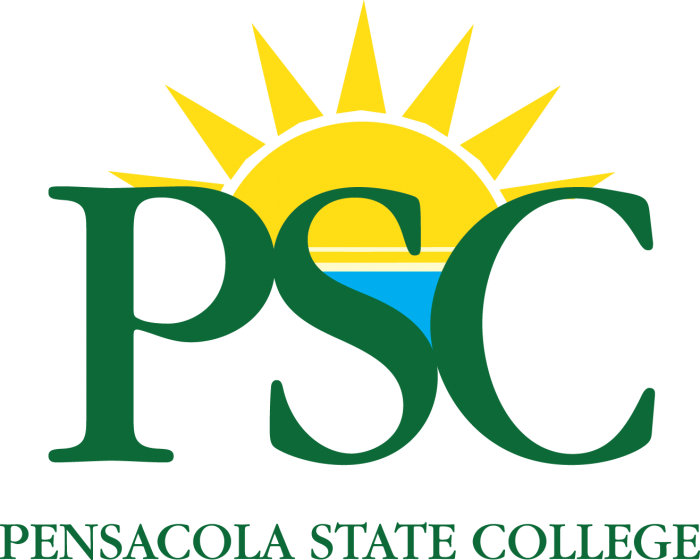 Retired U.S. Air Force Master Sgt. Derrick Hatcher lives in Navarre but was willing to make the drive to Pensacola to study cybersecurity. But then the veteran got a call from Pensacola State College that changed everything – and saved him a hefty amount in gas.
"I was supposed to go to the Pensacola and Milton campuses," said Hatcher, who served 21 years in the Air Force, including tours in Iraq and Saudi Arabia. "But I got a call letting me know they were starting a cybersecurity program at the South Santa Rosa Center (SSRC) and asked me if I wanted to be one of the first students to help build that program."
The result. Hatcher plans on earning his Bachelor of Applied Science degree from PSC in April of next year.
"I love every minute of being in school," he said. "Before, I was struggling with PTSD issues and this has really helped me refocus. I still have episodes, but I'm getting my life back together and setting and reaching goals and renewing my purpose in life."
His oldest son Christian – one of three children for Hatcher and his wife Michelle – is also a cybersecurity student at the SSRC. They haven't had a class together yet, but that changes beginning Aug. 16 when the fall term begins.
"We will be taking Computer Forensics and have a little personal competition on who will end up with the best grade," Hatcher said. "This is how we motivate each other."
Hatcher is grateful that he can earn his degree while remaining in Santa Rosa County for the most part. He is having to take some classes at the Pensacola campus, which now boasts the College's Center for Cybersecurity. But most of his coursework has been at the SSRC, where an Associate in Science in Cybersecurity can be earned.
"It means a lot to have a campus that's closer to home," he said. "I have great rapport with the professors. It's a great program."
Karen McCabe, South Santa Rosa Center director, said the campus has many opportunities for people seeking to enroll in college.
"You can come out here and complete your whole associate degree," McCabe said. "And now we have cybersecurity. We also have a lot of opportunities for dual-enrollment, so we think there's a lot for students to take advantage of here."
She said that students who decide to study cybersecurity at the SSRC will receive the same quality education that students who study at Pensacola do.
"Everything in the catalog for the associate of science (cybersecurity) degree is offered here," she said. "You can come to the South Santa Rosa Center and earn a great degree."
The average salary in Florida for information and security analysts is $95,190 a year, according to the U.S. Bureau of Labor Statistics.
Students who complete the Associate in Science degree in cybersecurity earn numerous coveted industry standard certifications in the program, including three CompTIA certifications and two CISCO CNNA certifications.
Hatcher plans to attend the University of West Florida after graduation to pursue a master's degree in cybersecurity.
While the cybersecurity program at the SSRC is growing, a large population of students at the Center are the dual-enrollment students from Gulf Breeze and Navarre high schools. She said that about 30 percent of the students at the SSRC are dual-enrollment students.
"It's a great program," she said. "Especially if you want to transfer to another Florida university. You can get a lot of your college classwork finished so you don't have to take those classes at another more expensive university. It gives parents the best bang for their buck."
For more information, call 850-471-4630. The South Santa Rosa Center is located at 5075 Gulf Breeze Parkway.