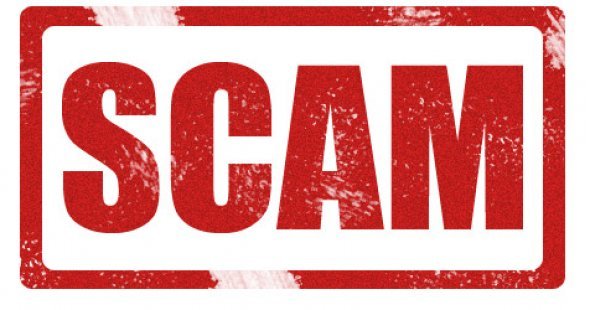 U.S. Attorney Lawrence Keefe of the Northern District of Florida urges the public to report suspected fraud schemes related to COVID-19 by contacting the National Center for Disaster Fraud hotline at 1-866-720-5721) or disaster@leo.gov.
In coordination with the Department of Justice, Attorney General William Barr has directed U.S. Attorneys to prioritize the investigation and prosecution of Coronavirus fraud schemes.
"The global and domestic impact of the COVID-19 pandemic on families and businesses is unprecedented, and during these worrisome times, criminals are attempting to enrich themselves through fraudulent schemes," said Lawrence Keefe, United States Attorney for the Northern District of Florida. "The U.S. Attorney's Office is open for business and will aggressively stop anyone trying to profit from the fear and confusion caused by this worldwide pandemic."
Some examples of these schemes include:
Individuals and businesses selling fake cures for COVID-19 online and engaging in other forms of fraud.
Phishing emails from entities posing as the World Health Organization or the Centers for Disease Control and Prevention.
Malicious websites and apps that appear to share Coronavirus-related information to gain and lock access to your devices until payment is received.
Seeking donations fraudulently for illegitimate or non-existent charitable organizations.
Medical providers obtaining patient information for COVID-19 testing and then using that information to fraudulently bill for other tests and procedures.
In a memorandum to U.S. Attorneys issued March 19, Deputy Attorney General Jeffrey Rosen also directed each U.S. Attorney to appoint a Coronavirus Fraud Coordinator to serve as the legal counsel for the federal judicial district on matters relating to the Coronavirus, direct the prosecution of Coronavirus-related crimes, and to conduct outreach and awareness activities.
The NCDF coordinates complaints with 16 additional federal law enforcement agencies, as well as state Attorneys General and local authorities.
Additionally, Florida Attorney General Ashley Moody today announced a Consumer Protection investigation into allegations of misleading and potentially dangerous sales pitches by Norwegian Cruise Lines. According to reports, NCL provided its sales force with inaccurate one-liners to respond to customer concerns about COVID-19. The misleading sales scripts allegedly downplayed the severity and highly contagious nature of the novel coronavirus in an effort to close cruise package sales.
"We are in the thick of a public health crisis like our modern world has never experienced. My Consumer Protection Division is conducting an extensive investigation to get to the bottom of the disturbing allegations against Norwegian Cruise Lines," Moody said. "Let this serve as a warning to anyone seeking to mislead consumers during these challenging times. I will do everything within the power of this office to hold accountable those who would prey on Floridians during this health crisis."
According to reports, a whistleblower leaked emails that show NCL managers encouraged employees to downplay the risks associated with contracting COVID-19 with lines like, "the only thing you need to worry about for your cruise is do you have enough sunscreen," and "the coronavirus can only survive in cold temperatures, so the Caribbean is a fantastic choice for your next cruise."
According to the Centers for Disease Control and Prevention, World Health Organization and countless health experts, these statements are blatantly false.
Moody has also been working to prevent price gouging and scams related to the COVID-19 pandemic, activating Florida's Price Gouging Hotline for consumers to report allegations of illegal price increases related to the COVID-19 state of emergency.
To report price gouging related to the COVID-19 emergency, call 1(866) 9NO-SCAM, visit MyFloridaLegal.com or download the NO SCAM app for free in the Apple and Android stores.