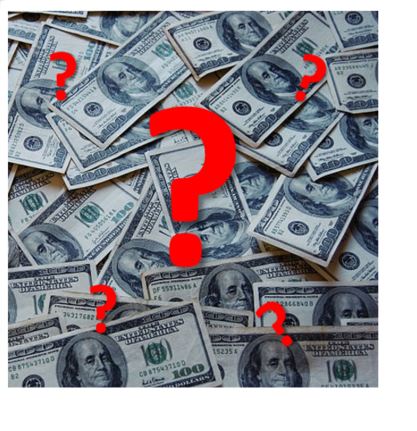 A planned July 12 debate on the proposed incorporation of Navarre is no longer taking place. That debate will only include candidates seeking public office, and the two groups aiming to incorporate, Navarre Area United (NAU) and Preserve Navarre (PN), will instead participate in a roundtable discussion, which has been tentatively scheduled for July 26.
"It's disappointing that, for as long as incorporation has been discussed, the citizens and property owners who will bear the tax burden of whatever form a new city would take are still in the dark as to what new services an incorporated Navarre will have and how much it will cost those paying the taxes to fund the city," said Tony Hughes, who was asked to moderate the debate. "A roundtable event seems like just another staged public relations event where the questions, if any are even asked, will be prepared in advance by the proponents of incorporation. It would have been so much better to have stuck with a debate, where tough questions could be asked without the benefit of pre-rehearsed answers. The citizens and taxpayers of Navarre deserve better than what they are getting from this format change."
Meanwhile, Navarre residents are growing more frustrated that neither group seems able to answer important questions about the issue ahead of the planned November 8 General Election non-binding referendum.
However, NAU Chairman Jeremy Dykes says his group will be ready to present its feasibility study and proposed charter by April. The UWF Haas Center is preparing those documents.
PN Director Wes Siler had previously said he would present the group's feasibility study to Florida House District 3 Representative Jayer Williamson back in October 2021, but that did not happen.
Although PN announced a February 27 "tax proposal" meeting, Siler now says the group will not be presenting its study at that event.
"Full disclosure this meeting is an intro on the tax side of things. Painting the broader picture or landscape in that respect so that the feasibility study, charter and city transition plan make sense. That's what we mean by tax proposal," stated Siler, who also said he will be "going over a couple of the key services during the meeting in a general sense, but the full budget won't be out until (PN gets) it back from the consultants and (members) get their review."
NAU says they will not be hosting incorporation meetings until they have their completed study in hand, but at that time they will plan several town hall meetings to answer questions. "There's no sense in us trying to put any more information out there until we have our study. We simple don't have the answers until we get the results," Dykes said. "That's why we're not as vocal. We're wanting to be completely upfront and transparent with the community."
Navarre businesswoman Tamara Fountain, who previously served as CEO of the Navarre Beach Area Chamber of Commerce, says in the near future both groups should provide an operating budget, including expected expenditures and revenues, such as license fees, intergovernmental transfers and municipal revenue sharing. "That way voters will have time to thoroughly review the proposals prior to voting."
Fountain pointed out that grant funding cannot be counted as expected revenue until it's awarded. "So that leaves property taxes for funding. I am looking for those numbers to evaluate my position on the issue."
Additionally, Fountain said the level and scope of services a city provides determine the level of administration a city requires, and she stressed the importance of knowing the proposed new city's boundaries to determine the expected population.
NAU has announced it will not include the community of Holley in its boundaries, which will stop at East River. Dykes says NAU is still reviewing data to determine where the other boundaries for their proposal will be.
PN's proposed boundaries remain unknown at this time.
Fountain says voters should demand all the information in plenty of time to review before they are asked to vote. "Every bit of this information should be available for the public to view at any time. Transparency is critical to government in the sunshine," she said, adding, "This constant public relations campaign without substance is a red flag. Details and transparency are important, and we are not getting enough of either."
Incorporating Navarre was previously attempted twice. Both the 2006 and 2014 efforts failed to earn enough votes to move forward.