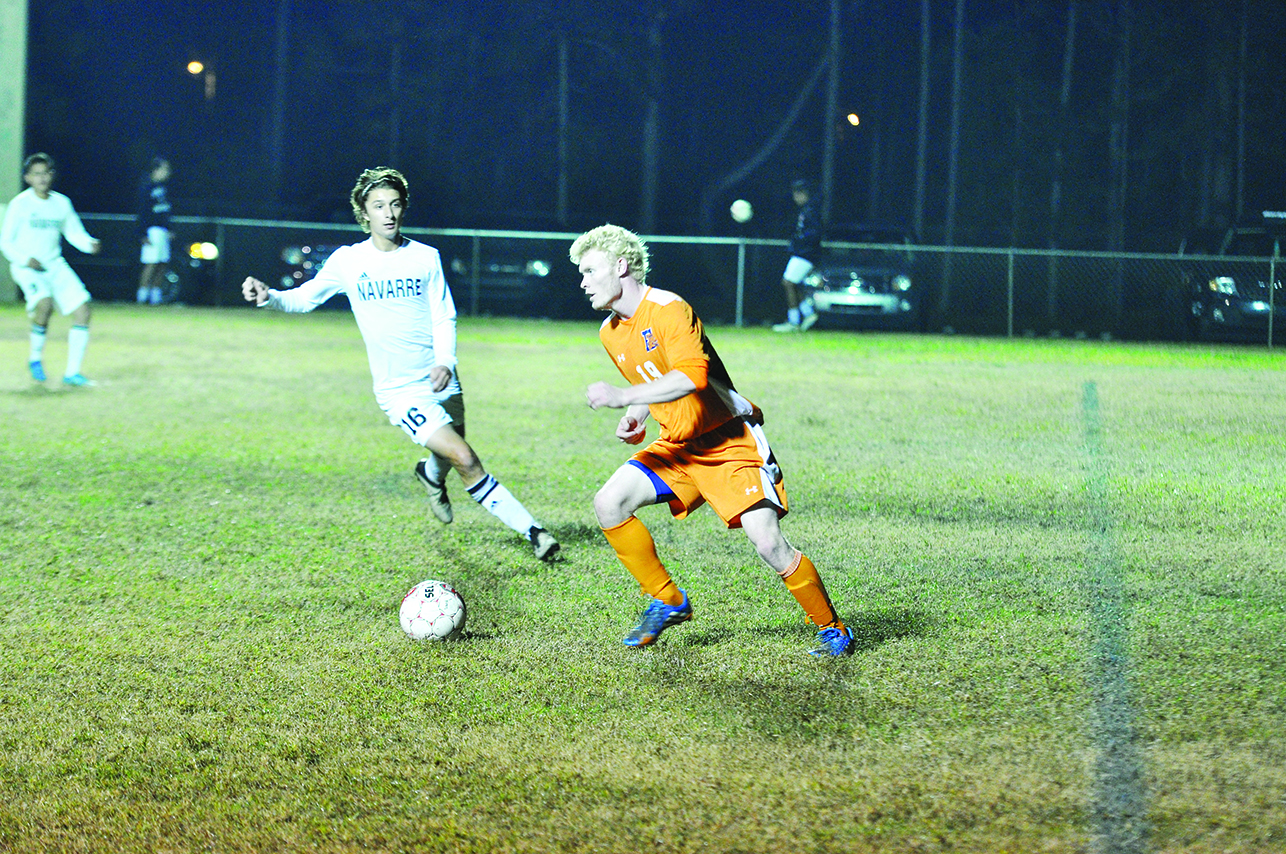 The Navarre High School boys' soccer team did an outstanding job ousting the Escambia High School Gators 2-1 last Monday night at the Navarre Youth Sports Association soccer fields.
The win came less than 3 days after Gulf Breeze pounded the Raider team 2-1 on their own home turf at the start of their already busy soccer season.
The Raiders scored one goal in each half, while the Gators were only able to rally up one goal at the beginning of the second half of the match.
Navarre sits 2-1-1 overall after the win over Escambia last week.
The Navarre boys played Arnold High School (Panama City Beach) last Wednesday and Fort Walton Beach High School last Thursday and went on hiatus for the Thanksgiving holiday.
Their next game is scheduled for Nov. 29 where they are set to take on the Tate Aggies in Pensacola.