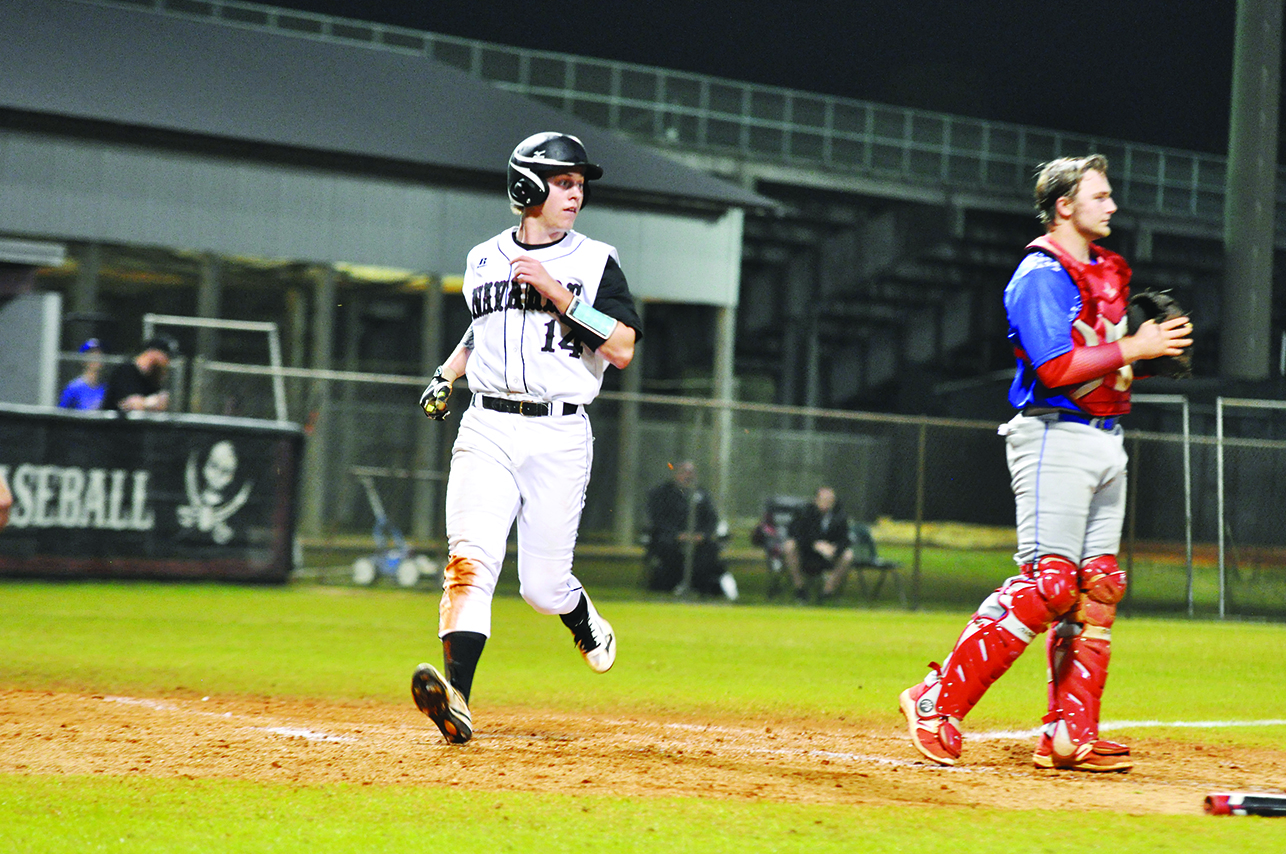 Pace High's baseball team traveled to Navarre on Feb. 28 with something to prove.
The Patriots battled it out with the Raiders on the pitching mound for 6 innings, but it was ultimately Pace who would come out on top with a 17-4 win.
Navarre came in hard in the first inning putting two total runs on the board at the bottom of the inning, up one over Pace.
In the second both teams were unable to get any runs on the board for their team, but the third inning proved otherwise. Pace powered out three runs at the top of the third, and Navarre followed up the runs with two of their own at the bottom of the inning, tying the game 4-4.
After the tie, Pace ultimately had the advantage as the Raiders were unable to polish off the remainder of the innings in the game with any runs. Pace scored 3 runs at the top of the fourth, followed up by 6 in the top of the fifth, putting the score 13-4.
To flush out the game, the Patriots slugged out four more at the top of the sixth to end the game 17-4.