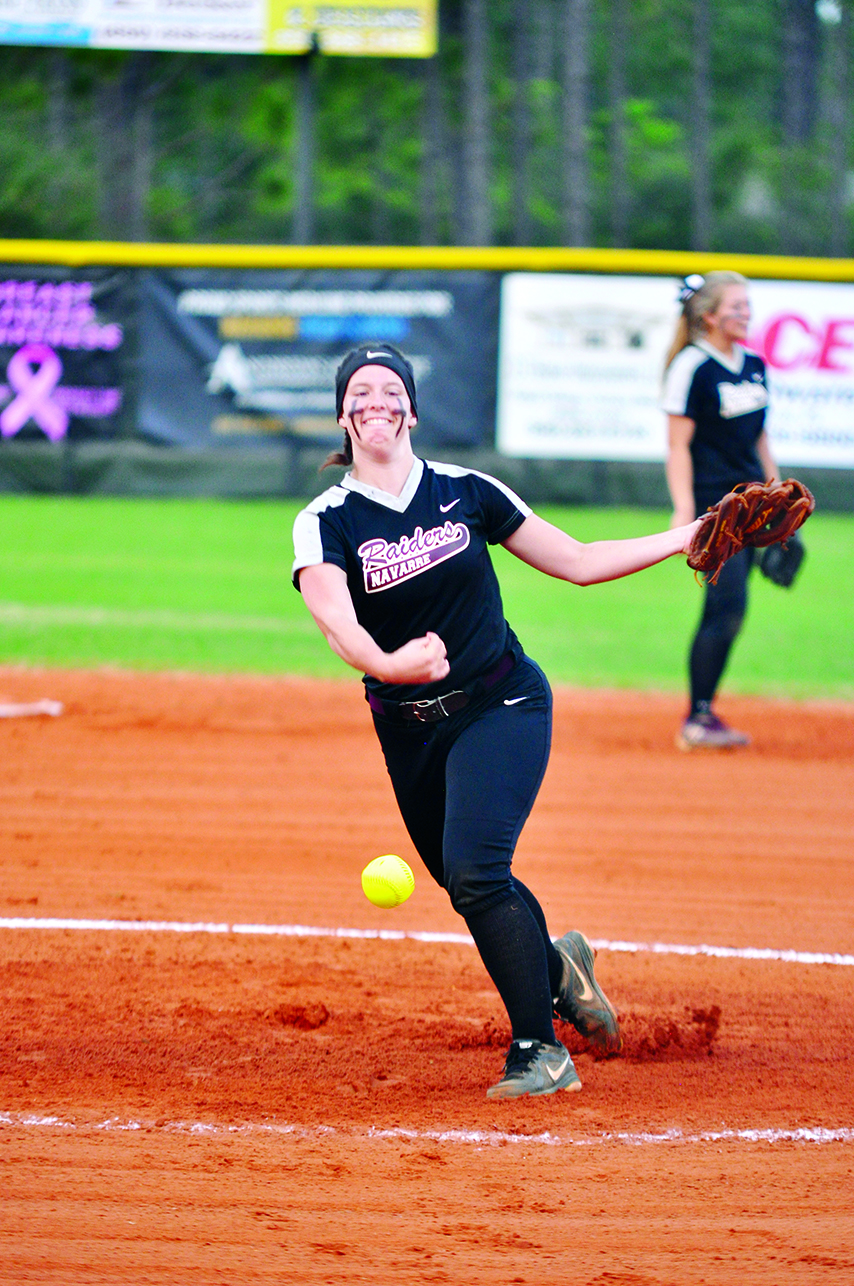 The Navarre lady Raiders polished off a win over Mercy Academy back on April 4 downing the visiting team 4-2.
The Raiders started off hard in the first three innings gaining ground on the Jaguars, who scraped by at the top of the innings. But the effort wasn't good enough to surpass Raider Gabby Ayala's pitches, keeping the visiting team off of the Raider bases.
In the end the Jaguars suffered from two Navarre runs in the last three innings to finish off the game 4-2.