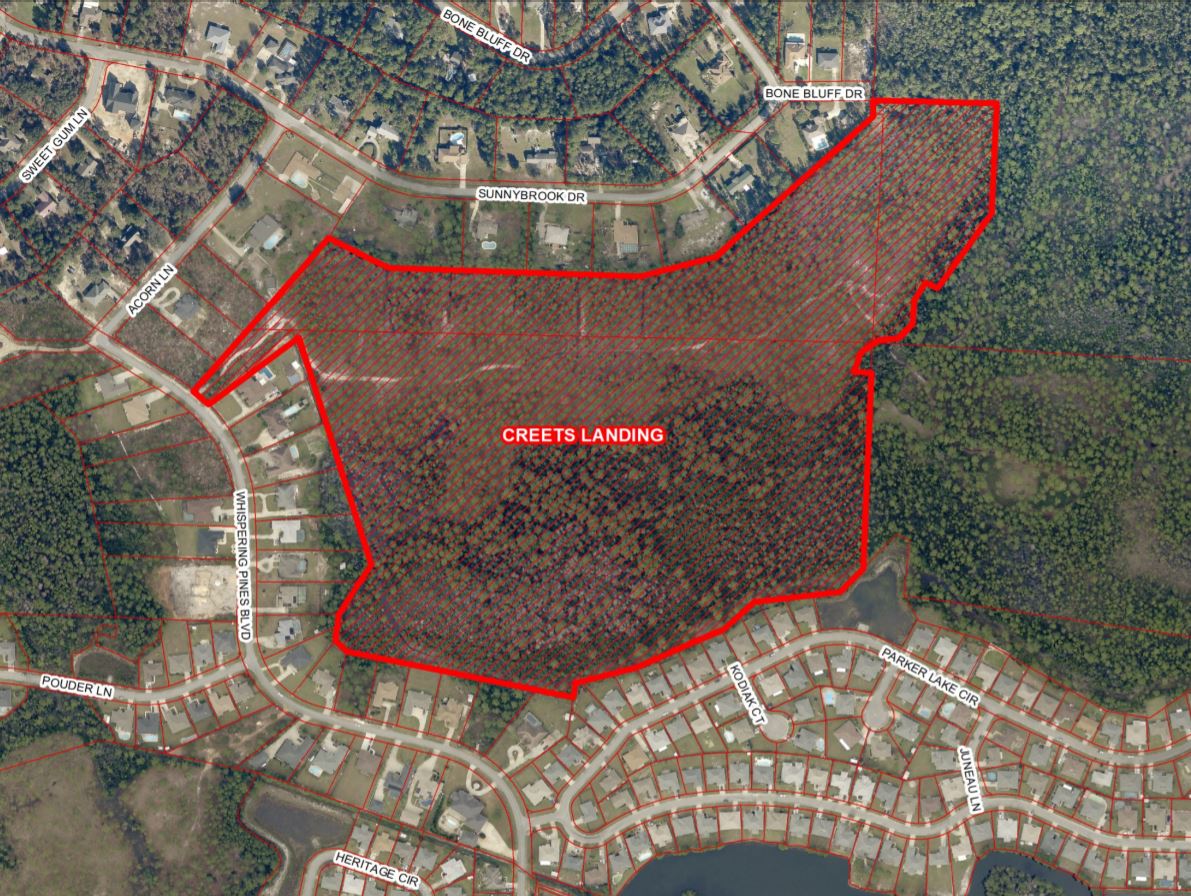 Preliminary plat and construction plans for a 49-lot development off Whispering Pines Boulevard is being recommended for July 26 approval by Santa Rosa County Commissioners.
County Engineer Roger Blaylock in a July 26 memo started that the Creet's Landing project was reviewed by the county's engineering department in accordance with County Land Development Code.
"The construction plans for Creet's Landing are recommended for approval by Santa Rosa County Board of County Commissioners," stated Blaylock, noting the subdivision had been approved in a 2017 rezoning case and preliminary plat approval was also recommended for the July 26 agenda.
According to the memo, if approved, the next review phase will be final plat approval.