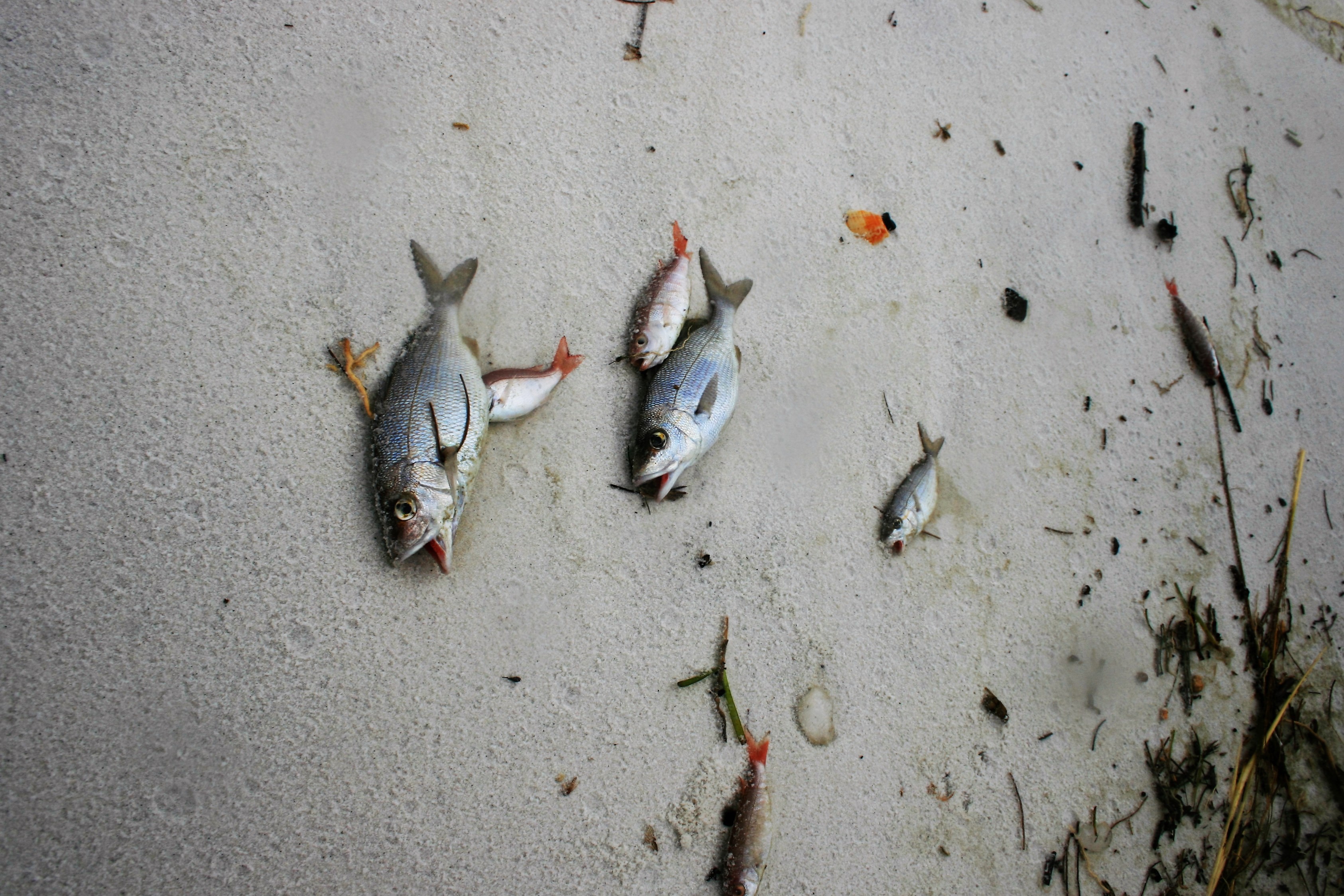 Remnants of Hurricane Patricia blew ashore Monday and Tuesday, bringing heavy winds and huge surf, which compounded erosion on the west end of Navarre Beach. The strongest landfalling Pacific storm on record also brought in a red tide.
Dead fish washed up on the west end of Navarre Beach Tuesday morning along with the tell-tale cloudy, brownish foam which often indicates the presence of an algae bloom — or high concentration of microscopic algae called Karenia brevis.
The Florida Fish and Wildlife Conservation Commission tracks red tide blooms but didn't take samples from Santa Rosa County during its Oct. 23 monitoring. Agency reports indicate blooms have been an issue in counties to the east, including eastern Okaloosa, Walton, Bay, and Gulf counties.
Chris Verlinde, Florida Sea Grant Extension Agent, said it "makes sense" that the storm's southeastern winds could have pushed algae concentrations to the Navarre Beach area, considering FWC forecasts called for slight west and alongshore movement of the bloom patch located in Northwest Florida.
According to the FWC, a red tide bloom is not only deadly to marine life but can also harm humans, who can suffer from eye and respiratory irritation. People can also get sick from consuming contaminated seafood.
Verlinde said the algae will naturally dissipate, but she stopped short of predicting when. "There's no way to project when (it will end)," she said, pointing out some blooms can last for a few weeks.
Terry Wallace, who supervises Navarre Beach operations for Santa Rosa County, said an extensive beach renourishment is expected to begin in January and will address erosion problems. He said county crews will repair damage to public beach accesses caused by the storm as soon as the bad weather subsides.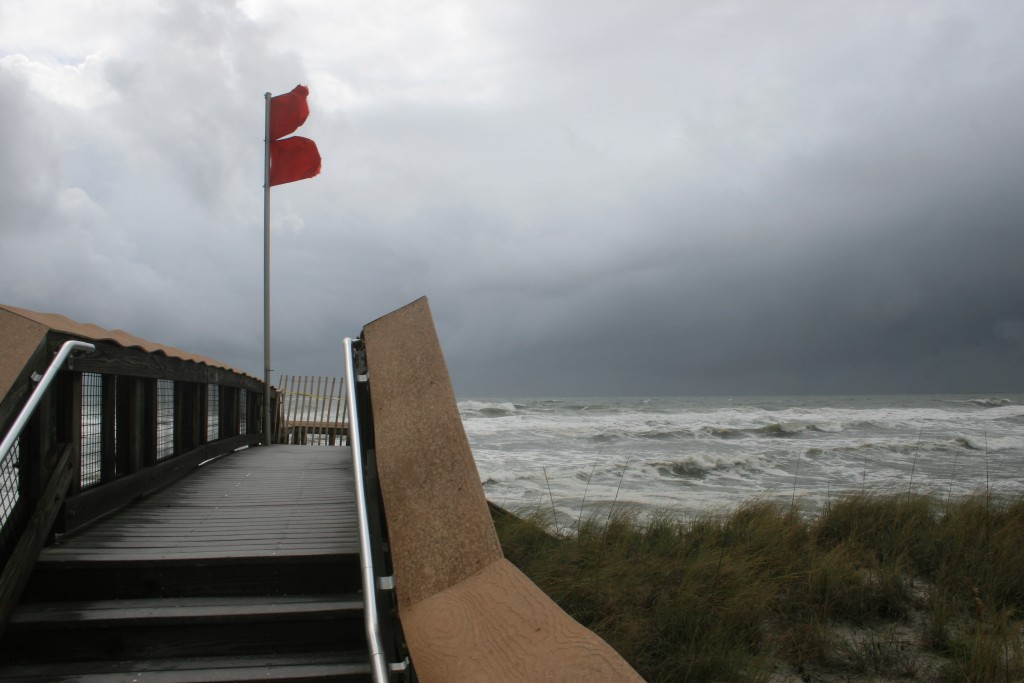 Public Beach Access #11 has been closed. County officials report repairs will be made after the bad weather subsides.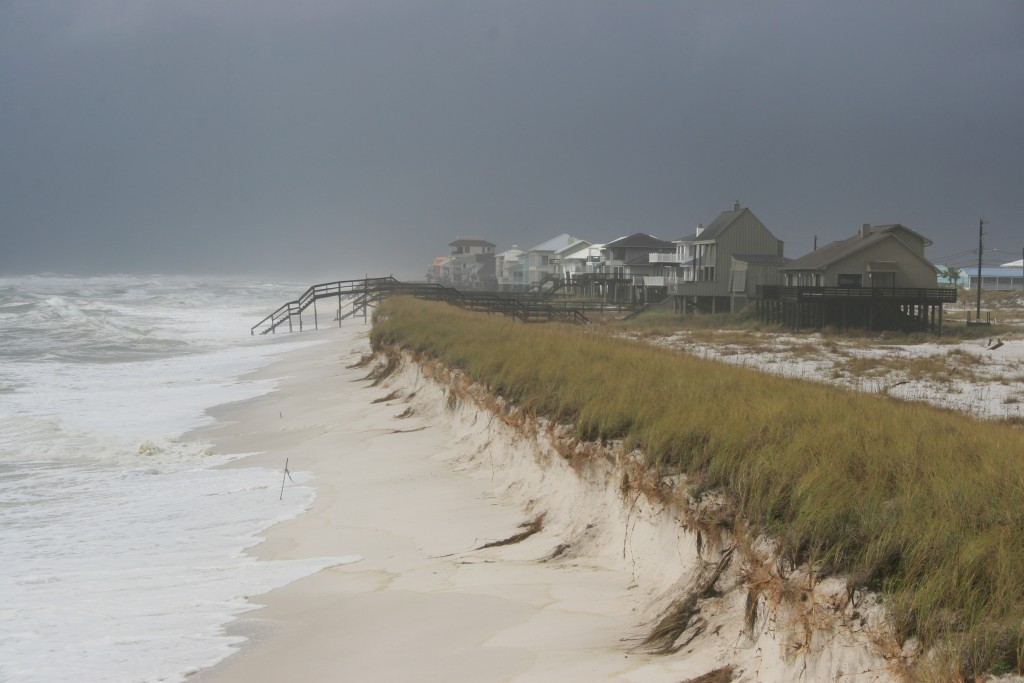 .
Erosion has carved out a 5-foot ledge along the west end of Navarre Beach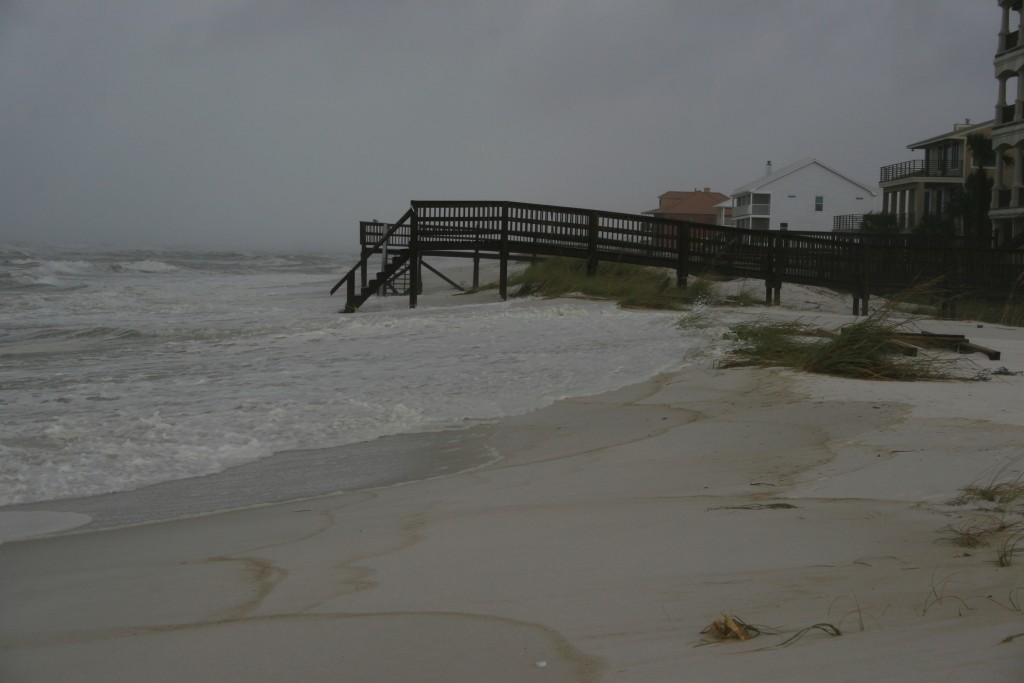 The coastal berm on the west end of Navarre Beach has been breached in multiple locations. In this spot the berm has been severely eroded.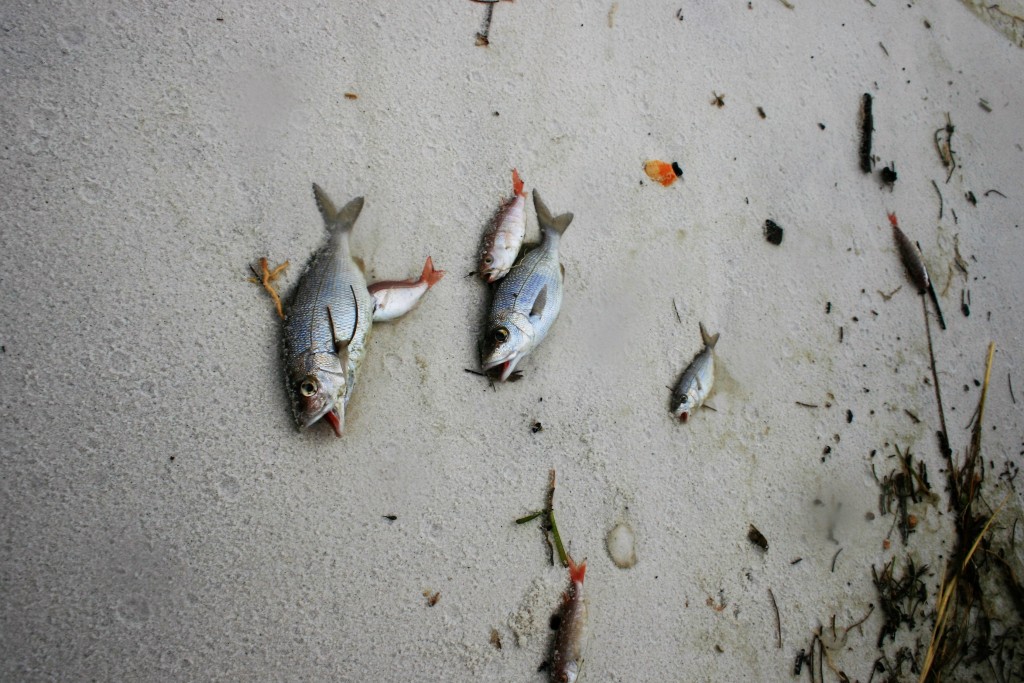 Many dead fish littered the Navarre Beach shoreline Tuesday morning.