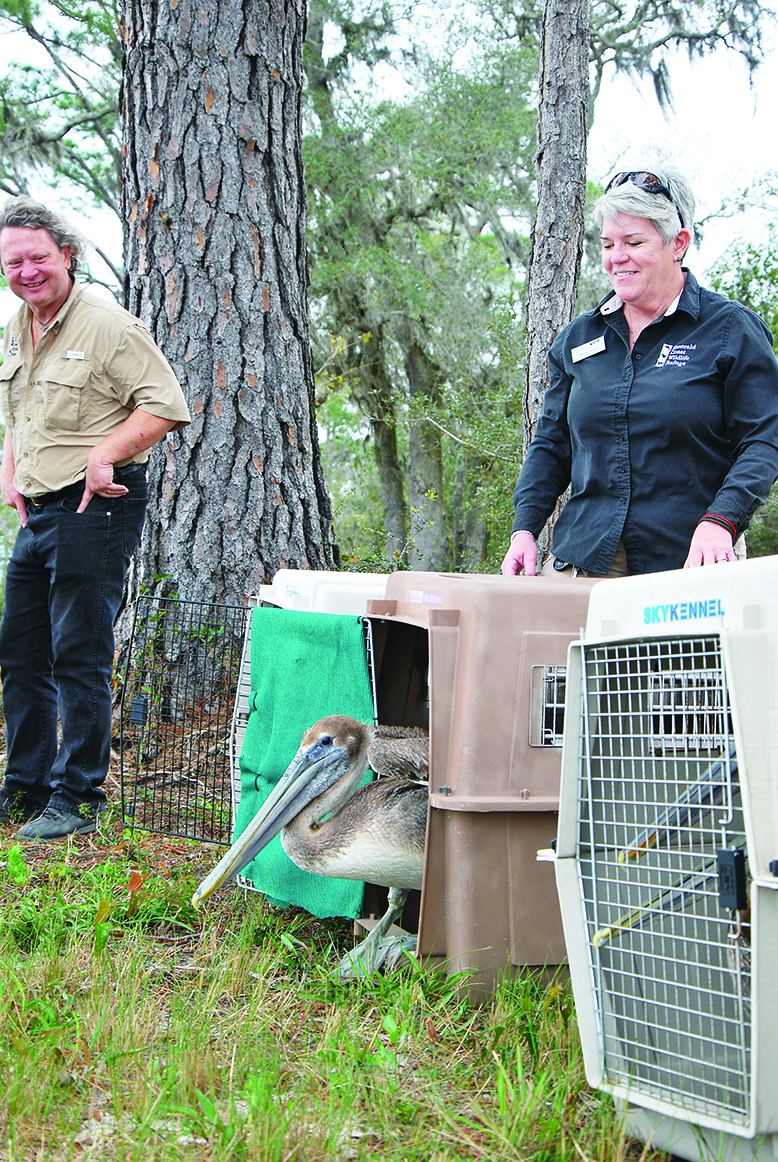 The Emerald Coast Wildlife Refuge is calling Santa Rosa County its new home thanks to a unanimous vote from the Santa Rosa County Board of County Commissioners on Monday.
The solid 5-0 vote allowed ECWR to rezone a 2.28-acre piece of property in Holley to allow them to relocate their rehabilitation center off of Okaloosa Island.
ECWR President Bill Andersen told South Santa Rosa News last month that they have financial backers lined up to contribute to the project and were just waiting on the county's zoning approval before handing over their donation to the non-profit.
Andersen also told SSRN that the non-profit hopes to have everything from their Okaloosa Island facility moved to their new home on Cloptons Circle by the end of the year.
ECWR has their sights set on erecting several buildings on the plot of land, which sits on East Bay. The easy access to the water will allow the agency to release rehabbed animals in a more suitable environment.
The buildings that ECWR plans on erecting will go up in phases as the agency acquires funding.
Phase 1 includes a 2,000 sq. ft. rehab/medical facility. In Phase 2, ECWR has their sites set on building an education center, which will help educate visitors and local students on ECWR's mission.
Finally, in Phase 3, the organization has plans to build rehabilitation pools for sea turtles and dolphins.
Andersen told SSRN that, at the least, the agency wants to have the rehab facility complete by the end of the year.
Last month, the county zoning board members voted 5-4 to OK re-zoning the property from R-1 (Residential) to P-2 (Active Park or Recreation site), which was required in order for ECWR to move to the site.
The ECWR President said 21 schools from around the area visited ECWR last year alone, and he's hoping the move to Holley will help push those numbers up even more.