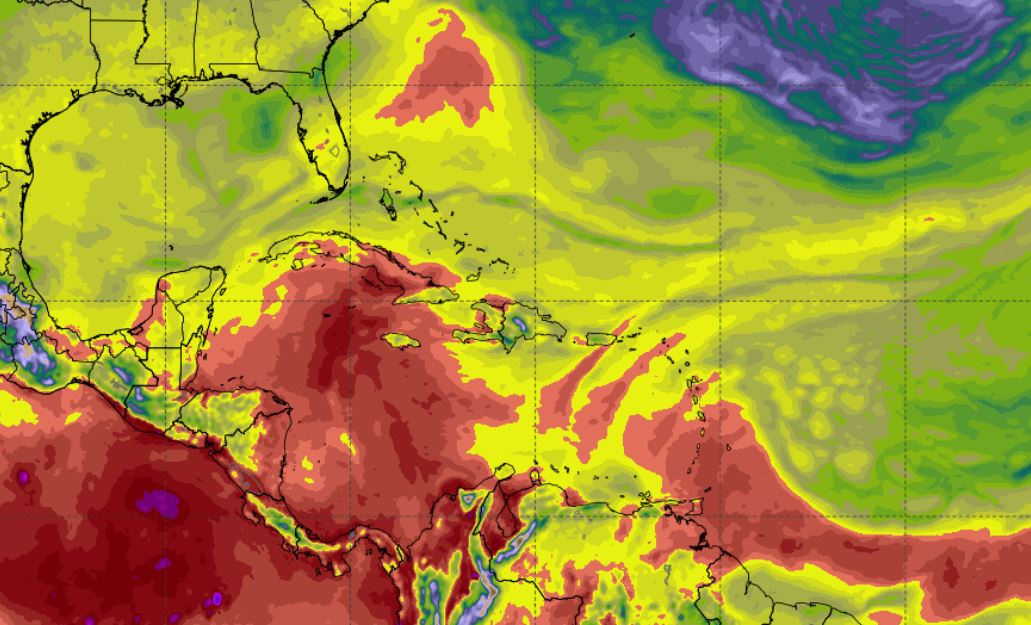 Graphic by weathermodels.com for October 3
Although the National Hurricane Center predicts a 60 percent chance for the remnants of Kirk to reform over the next 48 hours, the long-term chance for development isn't favorable.
NHC's 8 a.m. EDT update places the remnants of Kirk roughly 950 miles east of the Windward Islands, moving "quickly westward" at around 25 mph.
"This system continues to produce a large area of showers and thunderstorms, along with winds to near gale force in gusts on its north side. However, satellite data indicate that the system still lacks a closed circulation," stated NHC Forecaster Richard Pasch.
According to NHC, the system may redevelop into a tropical cyclone before it moves into an area of "highly unfavorable upper-level winds" as it approaches the Caribbean Sea.