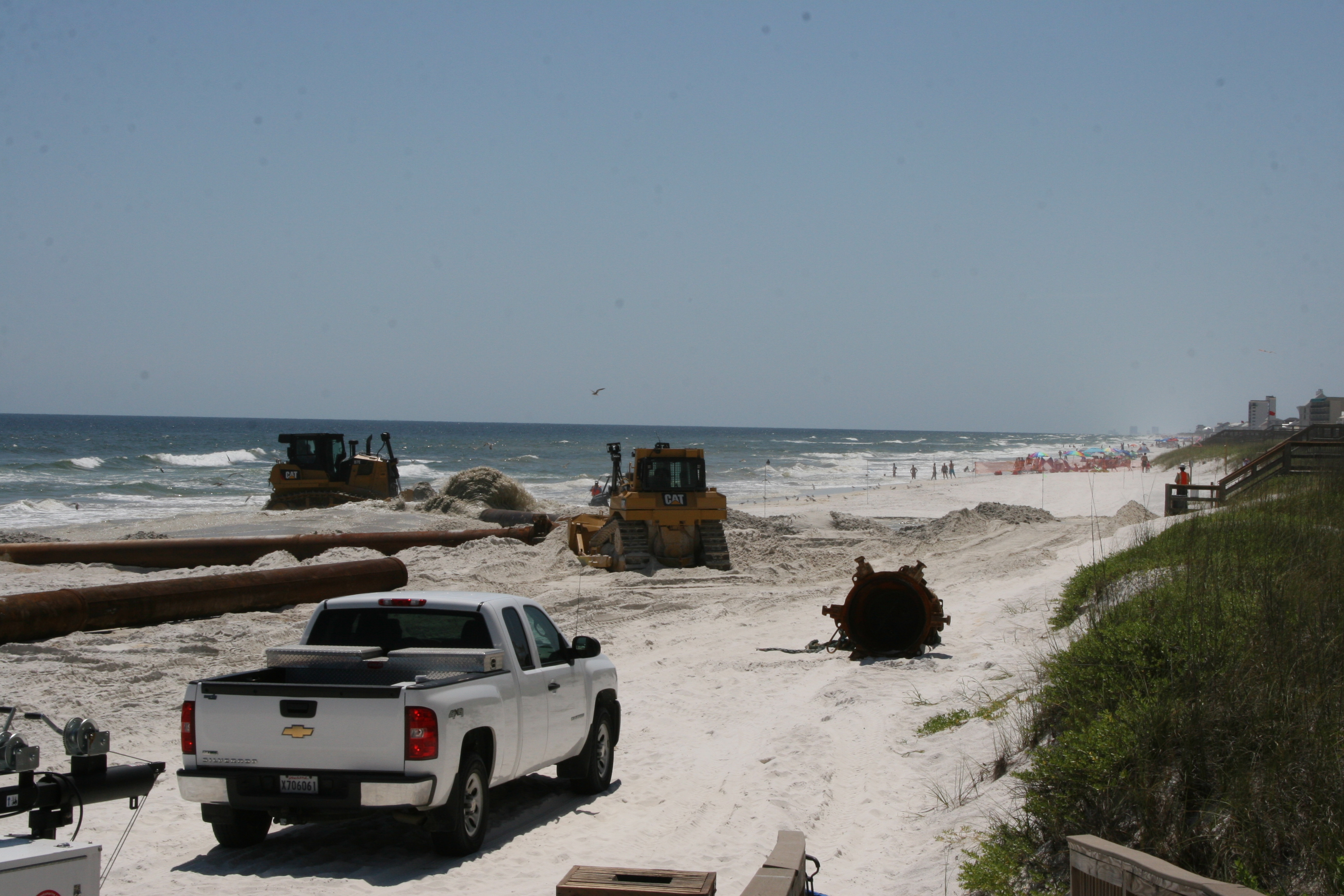 Weeks Marine staff have shifted the sand pumping distribution pipe toward the west as they wrap up beach renourishment on the east end of Navarre Beach.
Navarre Beach is now open to the public from behind Beach Colony Resort eastward through Navarre Beach Marine Park to the border of Eglin Air Force Base property. Crews are removing sections of pipeline from that area and will be shifting those westward.
There are three more segments of the beach to complete on the west side of the underwater pipe behind Beach Colony Resort.
For more details visit: http://santarosagis.maps.arcgis.com/apps/MapJournal/index.html?appid=fccbf06e47cf40b89a2cc9651190fff5