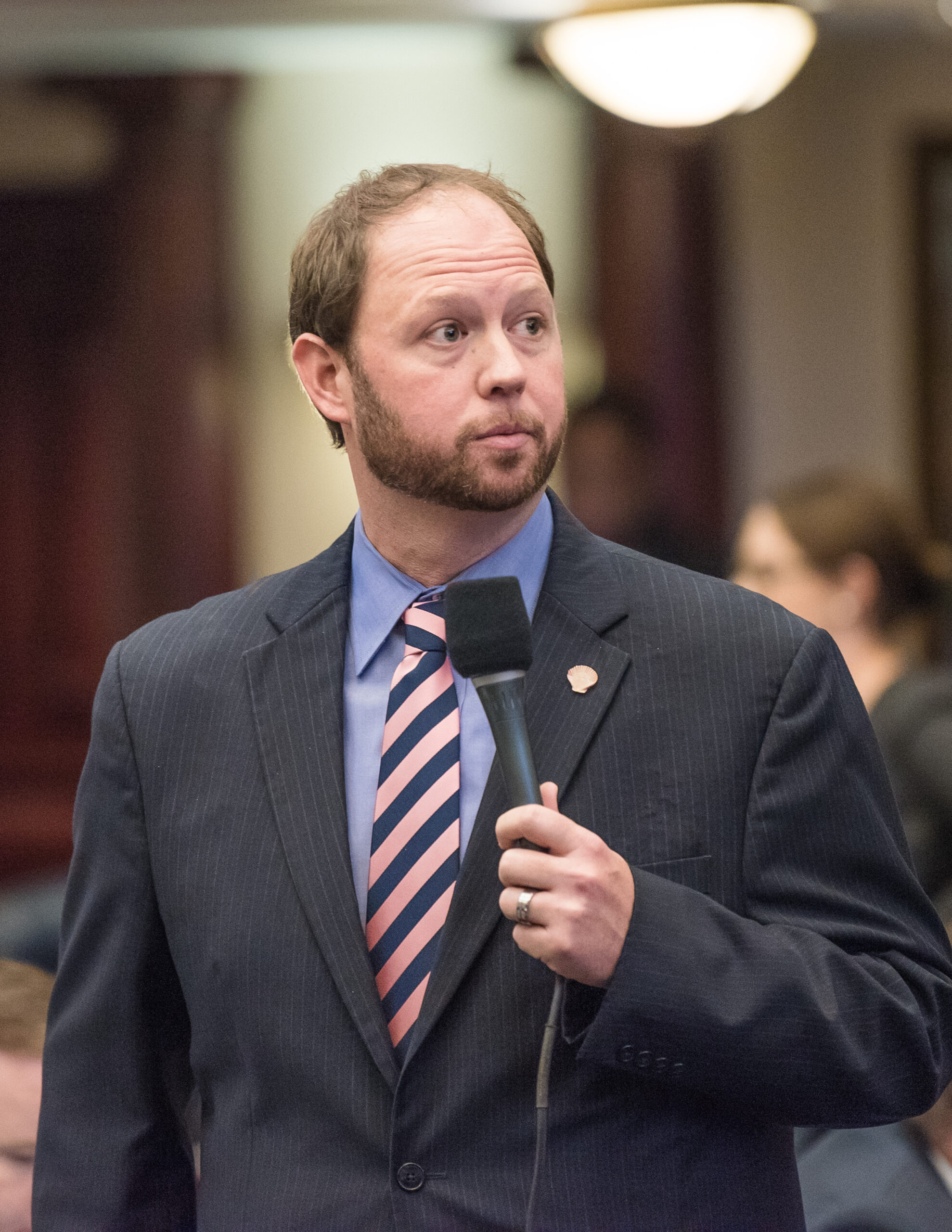 Florida House District 3 Representative Jayer Williamson during Tuesday night's Northwest Florida Legislative Delegation hearing reiterated his requirement for a 60% majority on a non-binding referendum to move forward with incorporation of Navarre.
"This is putting protections in place for the people that I serve," Williamson said. "If (the state legislature) is going to grant the ability for people to raise taxes or raise fees…I'm going to make sure we have buy in from those people."
Two separate groups were on the October 26 agenda, expressing their desires to form a new city government for Navarre: Navarre Area United and Preserve Navarre.
Wes Siler, representing Preserve Navarre, questioned why Williamson requires the 60% majority.
"I'm trying to understand because I don't see that written down anywhere," said Siler. "I know that you've said it before, I'm just trying to understand what's the basis for that."
Williamson explained that since taking state office in 2016 he has required that measure, pointing out that since Navarre is in his district, he would be the one responsible to run the bill through the legislature.
Siler argued that Loxahatchee Groves, a city formed in 2006 in Palm Beach County, was able to incorporate with less than a 60% majority in favor.
Williamson said he doesn't represent that area and that his personal requirement for a super majority remains "nonnegotiable."
Jonathan Cole, representing Navarre Area United, provided the delegation with update on his group's efforts, noting they have made progress on a feasibility study and city charter.
"We are taking the steps to have that non-binding referendum as Representative Williamson has required," said Cole.
Cole went on to state NAU, unlike Preserve Navarre, has not and will not attempt to incorporate the Holley community as part of a future City of Navarre.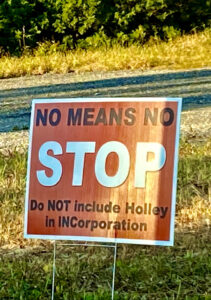 Residents of Holley have recently started displaying signs on their properties, opposing inclusion in the proposed incorporation of Navarre.
Additionally, two citizens were also on Tuesday's agenda, and both opposed incorporation.
Tom Barlow, a sixth generation resident of Holley, spoke against being included in incorporation.
"The group now is called Preserve Navarre. Well I ask you all this evening to help us preserve the heritage of Holley and leave us out of the incorporation of Navarre," Barlow said. "We don't need it. We don't want it. We voted it down every time it's been tried."
Navarre resident Hope Bush also addressed the delegation.
"Whether I'm at the (senior center) or at church or at club meetings, I'm speaking on behalf of a lot of people, and we're opposed to the incorporation of Navarre," Bush said. "We just don't want another level of government added into our day-to-day lives."
The next step for both groups will likely be gathering signed petitions from each precinct proposed for inclusion within city limits, a step historically required by Santa Rosa County Commissioners to place a non-binding referendum on a ballot.
If petition gathering proves successful and a subsequent non-binding referendum receives 60% support from voters within the proposed city limits, Williamson would sponsor a bill to incorporate, and the matter would once again come before voters, who would make the final decision.